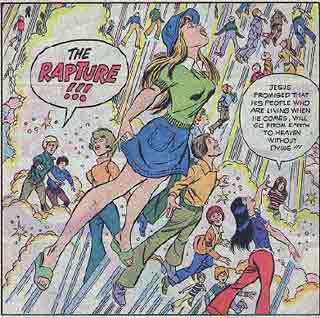 This Saturday the good and innocent will ascend to heaven to be with God as The Rapture comes to the world. Clearly this means you and the rest of the Wellingtonista audience will still be here, enjoying the newfound warmth of hellfire. And so the question must be asked… where should we be drinking when the rapture arrives?
Hawthorn Lounge: As a dark seedy den of gambling, hedonism and inebriating spirits, the Hawthorn Lounge will clearly still be packed after the rapture. Remember to order something that's on fire.
Havana: Named after a country that clearly doesn't share the same value system as the One Nation Under God. We'll see how many tequila shots you can do in HELL (probably quite a few, but they'll be all out of lemons).
Voodoo: For fuck's sake, IT'S CALLED VOODOO. How heathen is that?! And if that's not end of the worldy enough for you, they also offer a 600gm t-bone steak. Meat is the Devil's food… as is Devil's Food Cake.
Hashigo Zake: It's already pretty close to Hell and if cellphone reception doesn't get through the brick walls of the old barracks then Jesus's light sure as fuck won't. In a cruel ironic twist, only a few months ago they were selling Yeastie Boy's delightful summer ale, Rapture.
One of those fucking awful bars on Courtenay Place: Let's be honest, Jesus is gonna come back (this is where I admit I'm not entirely sure what the fuck happens when the Rapture comes), he's gonna take one look at the skanks and douche guys on Courtenay Place and just write off the whole thing. Which, I admit, makes Jesus sound like a grumpy old man who wants the kids to turn the music down.
Hell Pizza: Actually you'll probably be fine here, given Hell Pizza is recently about as "evil" as a youth group that's decided that "damn" is an acceptable curse word.