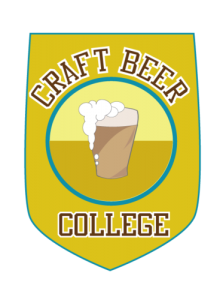 It can take an educated palate these day to make your way around beer in these parts. The proliferation of craft beer bars means that at some point you're probably going to be taken to one and then asked: What do you want to drink? At this point it will pay to know your ales from your lagers, and having a vague guess about what the seemingly random letter in front of "IPA" stands for.
The Craft Beer College can help you.
Partnering up with our favourite underground beer bar, Hashigo Zake, the Craft Beer College (@craftbeercoll) will be running five classes, called "Introduction to Beer", between now and December. Each "class" will be a tasting of eight beers from New Zealand and around the world.
Introduction to Beer will start with Beer 101 for those keen learn more about the basics of craft beer.  The tastings will then take participants through a journey of malt, hops and yeast.  They will culminate in a pub quiz-style, blind-tasting, Craft Beer College "Exam".  All participants who "pass" will receive a Craft Beer College certificate of achievement to hang on the pool room wall at home.
The tastings are the first Saturday of every month at 2pm, down in Hashigo Zake. Bookings can be made by emailing info@craftbeercollege.co.nz or by calling +6421 204 3632.  Or you can book at Hashigo Zake.  If you book and pay for the series of all six classes in advance, you get a 10% discount.
And! As a sweetener for our readers, if you book and pay for nine people to go to the Beer 101 course and mention the Wellingtonista, you'll only pay for eight.
Class
Date and time
Cost
Beer 101
Saturday 4 August, 2pm
$35 per person
The Miracle of Malt
Saturday 1 September, 2pm
$35 per person
The Pathway to Hoppiness
Saturday 6 October, 2pm
$35 per person
The Beast that is Yeast
Saturday 3 November, 2pm
$38 per person
Craft Beer College "Exam"
Saturday 1 December, 2pm
$38 per person

Cost of all tastings with 10% when booked and paid in advance:

$162.90