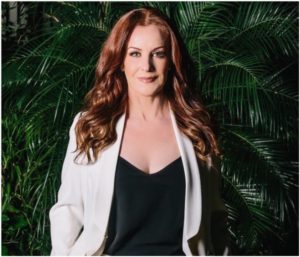 Anahera is the new play from Emma Kinane. Described as an "enthralling mix of an intense missing child drama and a behind-closed-doors look at New Zealand's social services" it's a contemporary domestic thriller about a struggling Kiwi family and how one woman making a stand could make all the difference. A finalist in last year's Adam New Zealand Play Awards, it opens at Circa Theatre on Saturday. The team behind the show talked to us about it.
"Anahera was given a 2-week workshop courtesy of Auckland Theatre Company's The Next Stage initiative, and Katie Wolfe was the director who brilliantly helmed that workshop performance. When writer Emma Kinane decided to pitch the play to Circa, she asked Katie if she'd like to direct it again, and since then she has gathered a wonderful group of people – a real mix of Auckland and Wellington in the creative team working on Anahera. Jacqueline Nairn and Neill Rea will be familiar to audiences from their work on Shortland Street and The Brokenwood Mysteries, and they have brought their absolute A-games to the characters of Liz and Peter, whose child has gone missing. Wellington audiences will already know Neenah Dekkars-Reihana, Simon Leary and Susie Berry. This fantastic trio uprooted themselves to rehearse the play in Auckland last month and now they've welcomed the Auckland contingent back here, and our team now also includes Auckland-based Mark McIntyre who has designed a starkly evocative set, stunningly lit by Lisa Maule, and operated by Bonnie Judkins."
Playwright Emma Kinane continues: "Anahera was inspired by my daughter Claire's teenage rage over a school project. She ranted that statistics tell one story, but the media presents us with a totally different, false stereotype. An idea started to form in my mind, but it took a long time to come into focus. And once I started the play, I tried really hard to stop writing it – about five times. The more I got into the subject matter, the more I wanted to chuck it in and write a comedy about fluffy bunnies, but Anahera kept calling and wouldn't let me give up on her. Each time I tried to walk away, Anahera the play took a stand and made me keep writing, just as Anahera the character takes a stand for the Hunters."
"I set this play in two different time periods because the show is aimed at parents of children, but also at the children who then become parents, or who are likely to become parents. Everyone has been a child, and most of us go on to be parents. Ideally the audience will relate to characters in both time settings – the children and then the adults (and parents) they become. The conversations that I hope will spring up around this play concern all of us."
 "I would love to hear that the audience are engaging in intense, wonderful, soul-searching conversations in the bar after the show. I think people will be moved by the events in the play, but I'm also hoping that they will take a moment to peer under the surface, to check their own actions and assumptions in their own lives and relationships. I have deliberately not answered many of the questions that are raised by the subject matter, because I want people to have those conversations after the show. I hope they leave the theatre with questions and a sense of recognition and a desire to effect change."
Anahera, on at Circa Theatre 9 September – 7 October 2017
A perfect life, a perfect secret.
We're all hiding something.
Liz and Peter Hunter have it all. A great marriage, successful careers, a beautiful house and two wonderful children.
Until their son Harry goes missing.
Distraught, they wait for news from the police, supported by social worker Anahera. As the hours pass and everyone is pushed beyond their limits, Anahera must make a stand. But is it already too late? Can Anahera save anyone?