Monster May Book Sale at Vic Books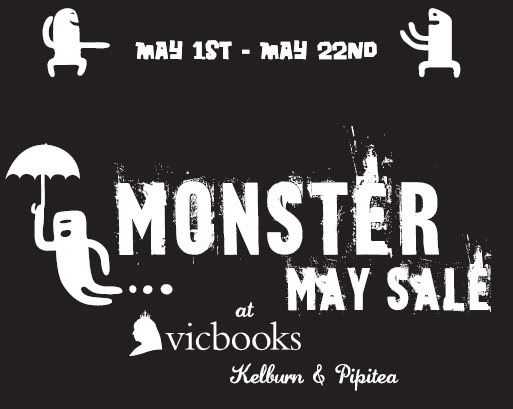 We know that we've mentioned their sales in the past, but we know that you like books, and discounts, and also free wine, and that is why we must let you know that once again, Vic Books is starting its sale of awesomeness.
It starts with drinks, nibbles & great books with ridiculously low prices from about 4pm, Thursday 1st May, in the Kelburn shop. The sale runs in both shops until Thursday 22nd May, and they have two special "discount days": 25% off all non-fiction not already discounted on Thursday 8th May; 25% off all fiction not already discounted on Thursday 15th May.
And remember – if you're too lazy to walk up the hill, you can take the Cable Car, or the numbers 17, 20 and 23 buses to get there, or check out Vic Books down at the Railway Station if you're not so keen on fiction.