Mystery Bar – now with even more Pretentious Wank(TM)!
We're not cock(tail)teases, really. We do want to let you in on all the secrets, but first of all we want to give you the chance to prove that you're hipper and groovier than everyone else by identifying the bar in question.
In the end, it wasn't long before one of the many anons picked the last mystery bar as Duke Carvell's Swan Lane Emporium, run by the Bresolin boys and delectable in every way. But who's going to be the first to identify this place?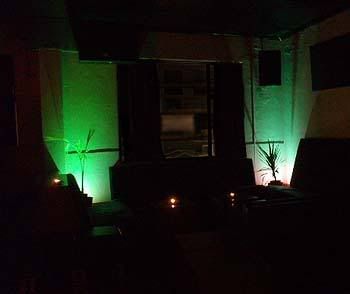 As we flies were smugly alighting at the bar, we noticed that not much had visibly changed since our last visits. But changes are indeed afoot: it's been taken over by another of Wellington's most notable hospo families, and apparently a full renovation is on the way to go with the new name. As it is, it's somewhat in limbo, so it might be worth waiting a little while for them to start making their mark and revivifying its fortunes.
While proving ourselves hipper-than-thou by engaging in some banter about celebrities we know ("Have you heard what Damian's been getting up to?" "Ooh, do tell!") we asked for the cocktail list. However, that particular publication appears to be out of date, since they're all from the previous incarnation and no-one knows how to make them. Although the new bar manager is a chef and is planning all sorts of molecular mixology malarkey for the upcoming 42 Below champs, he hadn't worked behind a bar for a while and was more than a little unsure. Nevertheless, a Martini made with more apologies than olives was more than drinkable (as evinced by the emptiness of the glass in our photo), and both the Jamaican Mule and an apple-crumble-inspired concoction were lapped up by the sweeter-mandibled flies amongst us.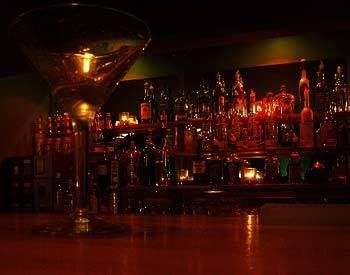 The music selection, which on a quiet night veered between loud electro and louder house, might not be to everyone's taste. Seriously, darlings, who listens to anything but alt-prog-swamp-country these days? But we're expecting great things from the new owners' magic touch (no pressure, boys!). Where, oh where, can we have been? (No, seriously, we'd like to know because we can't remember a thing).