We've already told you about
The handmade nation screenings on Monday
The outdoor knit tagging action planed for Sunday
Saturday pick for Craftyness is…..
….. The Island Bay Craft Village!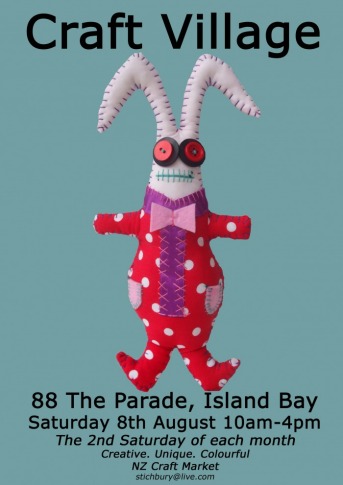 It's showcasing a gorgeous range of bags, jewellery, chocolate, cupcakes, clothes, photos, toys, brooches, scarfs, pottery, ceramics and more.
Head along to the Presbyterian Church at 88 The Parade in Island Bay from 10am till 4pm on Saturday 8 August to support NZ businesses and be part of the bustling atmosphere.
If you can't make it this weekend, don't despair – the Island Bay Craft Village happens on the second Saturday of every month!