Fabric Frenzy descends on Brooklyn
This is certainly a Wellington weekend for everyone! I'm sure other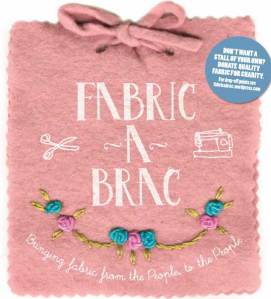 Wellingtonistas have more to say about the soccer, the Santa Parade, the potential All Whites parade and the Kirk's Christmas windows.
But for me the weekend is all about fabric, crafting supplies, and adding to my craft stash.
My eyes and wallet are all prepared for Fabric-a- brac at the Brookylyn Community Center this Saturday from 12 noon till 3pm.
Wellington's crafters have gone through their craft stashes and are selling them off.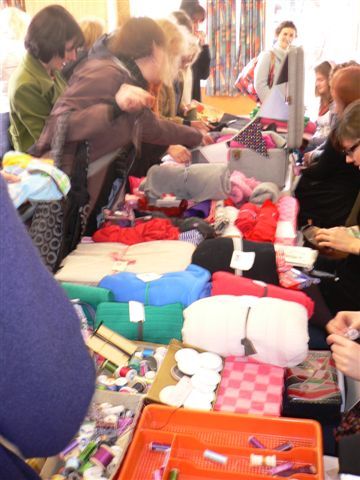 At Fabric-a-brac you'll see modern fabric, vintage fabric, threads, buttons, patterns, trims, notions and so much more.
There is also a fabric fundraising table for Mary Potter Hospice, which means spending money and doing good thigs all at the same time, YAY!
There will be coffee, tea and sweet treats all day long. So you can shop, take a breather and then shop some more. As any good bargin hunter knows often the most prized items in a crafter's stash don't hit the tables till near the end of the fair.
Remember to bring cash, it's the only currency accepted at Fabric-a-brac.