Zinefest Saturday
Zinefest is approaching fast!
It's this Saturday November 21st from noon till 5pm at Mighty Mighty, home to other such great events as the Annual Wellingtonista Awards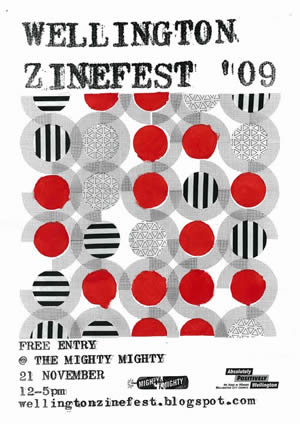 So if spending a day surrounded by Zines, browsing the Stonkingly awesome Wellington City Libraries Zine collection or taking a workshop, tuning into a talk or panel discussion sounds like you, well you know where to go.

There will be a zine swap box which is a great way to get new zines that you have never seen before! And of course at some point during the day the trophy for the Zine-of-the-Fest will be handed out.
You will also be able to pick up exclusive Zinefest Schwag including Wellington Zinefest T Shirts 2009 edition.