Modernista
There's a lot on at the moment for fans of Modern architecture. The Long Live the Modern exhibition is at the New Dowse until the 4th of April, including two bus tours this weekend.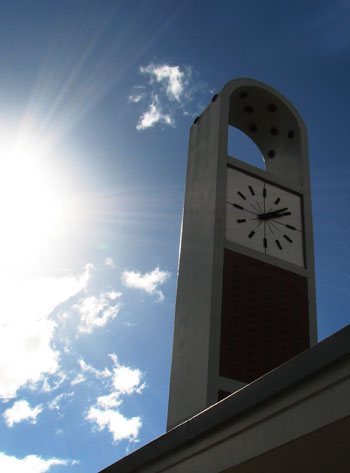 Sunday's tour will feature Bill Toomath talking about his design for the Teachers' College in Karori. Wellington City Gallery's exhibition on Toomath's work, Liberating Everyday Life, finishes this Sunday. Eye of the Fish hosts two lively discussions on his waterfront plans and study, showing that Toomath's contribution to Wellington architecture and architectural debate is still strong.
If you're more interested in what the buildings of tomorrow might look like, have a look at Reactive Architecture at Te Papa. Some of the giant inhabited sails, human-powered slotcars and polyp-like motion-sensitive façades may seem fanciful, but it's a much more inspiring approach to materials and design than just choosing which Hardie product to use.