The December Brother is the newest production from the SEEyD Theatre Company. It comprises of three mini plays, all linked with the common form of family and the search for truth.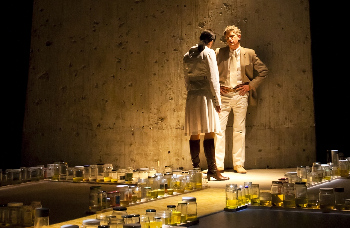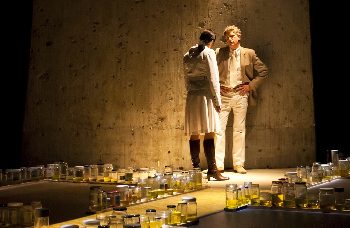 Part one tells the true story of Tony Spite, a middle-aged man who is reunited with his birth mother in the mid-1990s.
It feels like a comedic episode of "Who Do You Think You Are" with a family tree that's so overgrown it needs to be illustrated with a graphic.
Tony's real-life son Tim Spite plays his father and captures the tension, insecurity, joy and love involved in the reunion. It feels like well-worn family story that has been cheerfully told many times before. And I'm sure it's a story that many other people will recognise.
The second part of the play also takes place in the mid-'90s and looks at another New Zealand family – the Bain family of Every Street, Dunedin.
The audience is witness to two recreations of the Bain family murders. First with David Bain as the killer, secondly with Robin Bain.
The stage is marked out with the house's floorplan, and the murders are largely enacted through mime, but with vital sound effects and lighting.
The quiet performance meant that the street outside provided a curious soundtrack of its own, with police sirens wailing from Cambridge Terrace.
Finally, part three is a fictional piece that mashes up of the ideas in the first two parts. It tells the story of a woman who, at age 35, discovers she's adopted, but is then shocked to find that her birth parents were murdered by her brother.
She reluctantly pays a visit to her newly discovered brother in prison, as he's the only remaining connection she has to her birth mother. It seems the more she uncovers about her birth family, the worse things get, but she just can't stop digging.
The actors – Brad McCormick, Tim Spite, Nikki MacDonnell and Hadleigh Walker – handle the many different characters with ease, moving from slapstick to very emotional scenes without stumbling.
I enjoyed The December Brother, with all its highs and lows. It's three slices of New Zealand that we might not necessarily like to think about much, even though they are part of our culture.
—
Of note, the play started with an on-stage ad commissioned by the NZ Transport Agency to promote safe driving. It kind of disrupted the audience's focus at the start of the play, and made an already long night even longer. That said, I think I like this idea of a live action ad.
Meanwhile, there's something not quite right about the seating layout at Downstage. It seems to be a bit too tightly arranged, resulting in little leg room for audiences. As well as discomfort, this led to the unexpected side effect of the sound of breaking glasses throughout the play, as restless legs struck forgotten wine glasses.