Soup & A Seat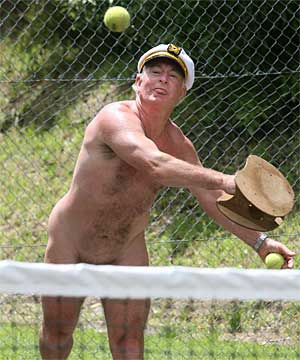 Today's soup is Minestrone and today's film is Nude Zealand
Soup & a Seat for $8!
Need I say more?
Nude Zealand (New Zealand, 1999)
Ninox Films, Exempt, 45 minutes

A series of frank interviews with various New Zealand naturists, exploring their many and varied motivations for following the clothes-free lifestyle.

Originally screened in Prime Time on TV3, Nude Zealand manages to avoid many of the clichés and much of the innuendo that so frequently goes hand-in-hand with documentaries on naturism.

Nude Zealand talks to members of Naturist clubs and the documentary crew is on hand when Christchurch firefighters pay a visit to a local club, some of whom are making tentative steps towards life 'in the buck'.

Nude Zealand also looks back to the first NZ nudist club, established in 1933. Warning: (not surprisingly) CONTAINS NUDITY.