Smell what The Rock is cooking
Generally speaking, things called The Rock are awesome. For example:
The 1996 Michael Bay action movie, where Sean Connery and Nicholas Cage team together to take down a renegade general who has taken over Alcatraz.
Actor and former pro-wrestler Dwayne "The Rock" Johnson, who lived in New Zealand for a year in his childhood, therefore making him the most successful NZ pro-wrestler since the Bushwhackers.
The radio station, but only if you're a bogan.
Well, there's a new The Rock on the block – it's the new part of the international terminal at Wellington airport, and you can celebrate its rockiousness with a public open morning, this Sunday, 21 November.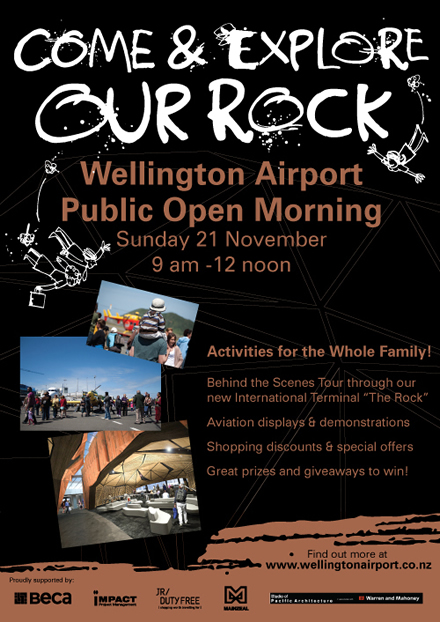 The mighty copper building has taken shape, no longer resembling the lol pumpkin suggested by original drawings. It's already been open to the media and industry folk, and from the reports we've heard, it's an impressive building indeed.
Because it's the international terminal, you'd ordinarily have to be flying overseas to experience it from the inside. So make the most of this three-hour window to get inside The Rock without needing a ticket to Sydney.
Wellington Airport International Terminal Open Morning
Sunday 21 November
9am to midday