Summer fairs are here
After the rush of pre-Christmas shopping when it's all about everyone else and the right present for the right person and being lovely and selfless, it's rather nice when summer fair season rolls around. Summer fairs are not just about shopping for thing for other people, although that is an excellent and important component to every good fair. Summers fairs are about loads of lovely food, things to divert the attention of small people and bands of all shapes and sizes. Summer fairs are more often as not fundraising fairs, which means going to them is helping make the world a better place.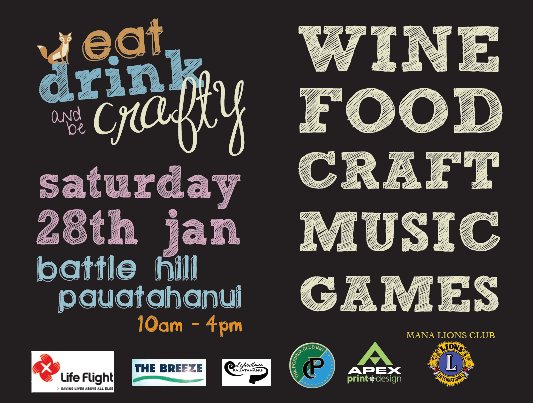 Kicking of the summer fair season is Eat Drink Be Crafty this Saturday January 28, Battle Hill Farm Forest Park, Paekakariki Hill Rd, 10am -4pm. Last year was its debut and it went off like a rocket. This year they've tweaked the formula a little more with even more gourmet food and wine, craft stalls and things for small people. Last year parking and traffic was a bit of an issue and while they've resolved that for 2012, my suggestion is to arrive early so you can get a jump on all the yummy noms.