Craft2.0 is back in the City
Tomorrow, Saturday 30th sees the return of Wellington's favourite fair Craft2.0 in the sunny and light atrium of the Chaffers Dock Building, downtown Wellington City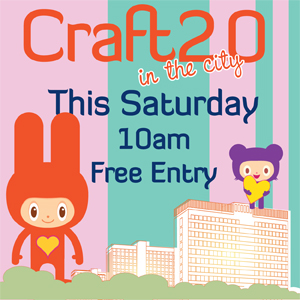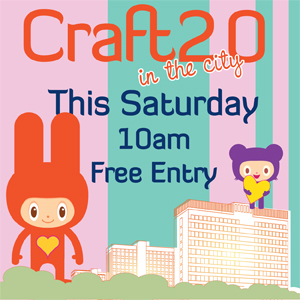 It's a celebration of all things, craft, handmade and indie design, in one place for just one day.  A curated selection of  crafters, makers and designers will offer a world of cleverness for you to see, love and buy. From vintage storybook magnets to French ribboned corsages, handmade jewellery to 1962 Atlas bunting, prepare to be inspired and delighted.
Doors open at 10am and stay open till 3pm.
Entry is Free and all day long prizes are handed out to shoppers at totally random moments.
Those in the know sign up for a friend of Craft2.0 package which get's you in the door at 9.15 am beating the crowds and also getting yourself a book of discount coupons or the great big Craft2.0 Good bag, full treats both crafty and sugary from stallholders and sponsors. YAY Awesome stuff
Oh yes and the gifts keep on giving The first 50 people in the door at 10am score them selves a rather full Craft2.0 discount coupon book to cash in at stalls on the day. Or why not check out the big Craft2.0 prize draw a gold coin gets you in with the chance to take home a very large pile of crafty creations.
Great thing about Craft2.0's location is all the things nearby
– Waitangi park, home to the Children's Garden, The Skate Park and  Pétanque Court for those of you of an active but not too active bent.
– Great Cafes like Empire (home to Havana coffee and freshly made gelato and sorbet & The Port Cafe
– The Waterfront (home to so many amazing fun free things)
So you are sorted for other things to do inside and out. So sunshine or rain Craft2.0 makes a perfect saturday out.
See you Saturday and Long Live Craft2.0.
here's a hand map to help you find your way around the fair