Christmas Shopping – Part 2
Today it's all about the markets, for there are many markets to be found in our fine city at any time. Sadly, Christmas seems to bring every Tom, Dick and market out of the woodwork.
So I'm going to focus on some of the better curated markets where you walk in with high hopes of ticking many boxes on your shopping list and walk out with a smile for ticking those boxes with a few parcels Santa snuck into your basket just for you.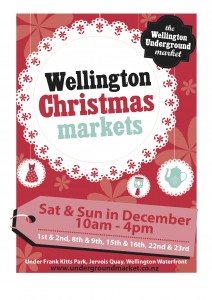 The Annual Wellington Christmas Markets held every Saturday and Sunday leading up to Christmas. You'll find 100+ stall holders at Frank Kitts Park from 10 am till 4 pm.
Bonus of this market = it's the largest curated market in Wellington and there is a very strong focus on locally handmade items, with a few spots for quality imported items that fit with the tone of the market.
You'll find ceramics, papercraft, soaps, fabrics, toys, clothing, lamps, tasty treats and a selection of jewellery for all ages and genders. As an all-weather venue there is no chance of getting waylaid by thunderstorms, rain or sunburn.
The Hill Street Farmers Market
This market is all about the fresh, quality, local food and runs every Saturday, rain or shine, from 8.30am until 12.30pm in the car park of the Cathedral of St Paul in Hill Street, Thorndon. Saturday the 15th sees them expand to include Christmas gifts and on December 22nd you can shop for your Christmas table treats while the kids get exhausted courtesy of bit of free bouncing and jumping on Springfree Trampolines. To keep up with what food you'll find each week check out their newsletter.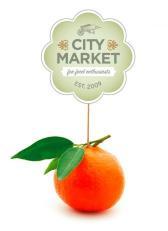 The City Market
Held every Sunday, 8.30am – 12.30pm, Undercover in the Atrium, Chaffers Dock Building, 1 Herd St, Wellington. With a Special Evening Market on Wednesday December 19th if you're stuck for gift ideas, hang out to the 19th and take care of everyone in one go.
City Market is Wellington's spiritual home for food enthusiasts, and the Line-up of guest Providores  changes from week to week. But with a staple of regulars like Macarons by Creative Cooking, Cupcake Sweeties, Martin Bosley's, Cultured New Zealand cheese & Yellow Brick Road long-line caught fish. It's not like you have to worry about their not being something to suit your taste buds. Plus who doesn;t love late night shopping that isn't at a mall.
A little out-of-town but more than worth the day trip is The Craft Country Fair on Saturday, 15 December from 10 am – 3 pm.
The fair was the idea that gave birth to the best little shop in Featherston, Craft Country at 44a Fitzherbert Street.
 Now in its third year, Craft Country is always a popular reason to come over the hill. It's held in the Greytown town hall/library building and features top quality stallholders from across the North Island. The fair is praised for its quality and is an occasion that people look forward to. Shoppers love the chance to buy great handmade products and rave about the quality and professionalism.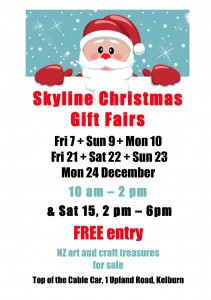 New on the block but shaping up to be a regular little gem is the 
Skyline Gift Fairs
 which you find at the top of the Wellington cable car. Forget the fuddy duddy skyline of old, now the venue with a view is home to a boutique gift fair running leading up to Christmas and beyond. Between their late evening fair on the 15th and being the only fair open in town on Christmas eve, one trip up the cable car could answer all your last minutes shopping woes in but a moment. Plus the view is really beautiful.
Next week – the shops that make you smile.