10 days till DCM Bookfair
I'm officially on DCM bookfair countdown, it's only  10 days to go until the biggest, most amazing book event of the year in Wellington. Imagine any kind of book/game/puzzle, CD, DVD, LP  you love  and you'll find it at Bookfair , Saturday & sunday  17 – 18 August 2013 at the  TSB Bank Arena. It's a reader's delight and it's a place where you can score a huge haul of books for not so much.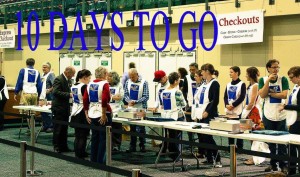 The best part, ALL of the money you spend at DCM Bookfair goes towards helping the most vulnerable people in Wellington.  DCM doesn't do street collections , for them this is how they fund their work for the coming year which includes – providing food parcels, working with street people, benefit advocacy + more. In their own words "DCM works at the tough end of things. When people have no money, no food and no roof over their heads, they come to us"
So you spend money, you get cool things, and you make the world a better place, need i say more.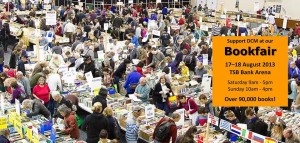 And because DCM is so amazingly awesome, they even have their own ukulele band. The very special DCM Ukes Mātāwaka will perform at the Bookfair,  on the Saturday  at 2pm and 3pm.
One final thing they still need 10 more volunteers for the busiest time – 10am-2pm on the Saturday (17th). Can you or any of your friends help us out? Please email  bookfair@dcm.org.nz.