Another Laneways opportunity…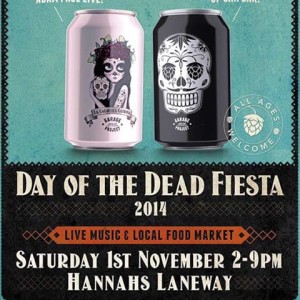 On the back of the successful Hannahs Laneway event during WOAP, the Ti Kouka et al folks are at it again – this Saturday with a Day of the Dead Fiesta.
These celebrations in Mexico are traditionally a three-day event from 31 October to 2 November to remember those who are no longer with us.  For more info check out good ol' Wiki here.
Pan de Muerto in Tory Street are also fiesta-ing on Saturday – details here.
The weather's looking okay on the day, so no excuses….