Saint Fabiola fabulousness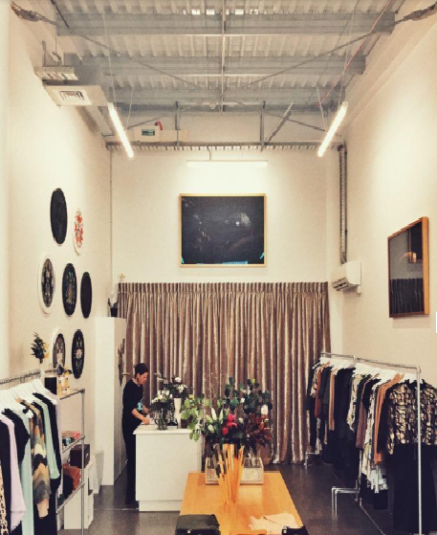 Last Friday we had a lovely time at the opening of St Fabiola on Lombard Street (you may have seen us tweeting about the pies from Pickle and Pie, because, you know, priorities), so this week, we caught up with the owner Kirsten for a chat over email.
What's your background before the shop?
I'm an Embroidery Artist working in digital embroidery. Recently I've been making embroidered artworks and costumes for film and working part-time teaching at Massey.  My first real job was working for an Art Dealer (Marshall Seifert) , I worked in Harrods and Harvey Nicholls in London and part-owned a snowboard shop in Queenstown. This is a culmination of my love of art and retail. My children are growing up and I needed another outlet for my work and a new challenge so St Fabiola the boutique was created.
Where does the name St Fabiola come from?
While studying saints and religious embroidery for my Masters degree, I discovered the St Fabiola exhibition by Francis Alys. I loved her name and her striking image. St Fabiola is the Patron Saint of divorced people and I have recently been on that journey. I'm remarried now though to Bruce Turner.
Pick five words to describe the shop
Experiential, inspirational, beautiful, relaxing, friendly.
How do you choose what to stock?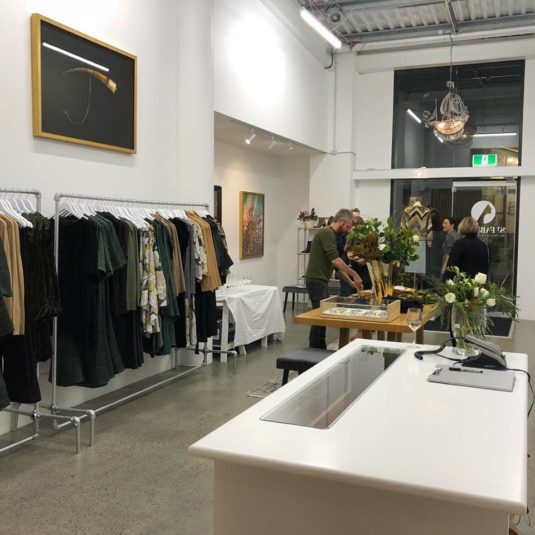 St Fabiola is also the production company for fashion label Hailwood so we stock the full Hailwood range designed by my friend Adrian Hailwood. It is a fun-loving, ageless, and well-priced brand that hasn't been available in full in Wellington before. I'm also representing Fiona Pardington in conjunction with Starkwhite gallery and St Fabiola embroideries. There is also beautiful jewellery and shoes by Revie. When choosing stock I'm thinking of fun, sophisticated Wellington women.
What do you have planned for the next year or so of the shop?
I'm so excited about the next year. We have another Pardington exihibition opening in September. We will be holding special St Fabiola after hours classes and such as Ikebana, beer and cheese tasting and Tarot for beginners. I'm planning on stocking a selection of books, more beauty and plants especially rare orchids.
Finally, what's another retail place in Wellington that you love?
I love Caughley.