Matariki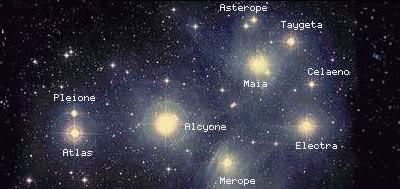 Matariki, the period of the year when the Pleiades cluster of stars lifts itself up from below the horizon, and which (for some tribes, at least) heralds in the Maori New Year, is in full swing.
The appearance of Matariki in the sky is considered vital. If the stars in the cluster are clear and bright, it is thought the year ahead will be warm and productive. If they appear hazy and shimmering, a cold winter is in store, and all activities during the period of Matariki must take this into account.
We had a good view of the stars from Wellingtonist Towers last night (working late and hard into the night, as always), and from those guidelines, we're definitely in for a warm productive year.
There's a few things going on about Wellington to celebrate the event. Te Papa has the most action, with a Matariki Dinner (17 June), a free concert by Moana and the Tribe at The Marae today (9 June) from 8pm, and a whole heap of other musical, storytelling and cultural events.
Carter Observatory is getting in on the act too, joining forces with Te Papa to present a 'Discover Matariki' guided tour that starts at Te Papa for some background info, and then heads up to the Observatory for a half hour planetarium presentation that should make spotting the stars for yourself a lot easier.