Film Society for August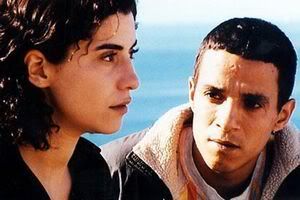 Apologies, a bit slow on film society news this month… I'm posting this too late to cover Place Vendome, but what remains is well worth seeing.
JEANNE AND THE PERFECT GUY (1998). At first glance, Olivier Ducastel and Jacques Martineau's
film appears to be a relatively traditional French melodrama about AIDS – well acted and intelligently written, but nothing special. But this is the first time that the subject matter has been used as the foundation for a musical and transformed into an irreverent, enjoyable and completely unexpected motion picture experience.
This screening will also feature an extra. Lindsay Shelton, a past president of the Film Society and founding director of the Film Festival before becoming the first Marketing Manager of the NZ Film Commission, will speak briefly before the film. Copies of his book, "The Selling of New Zealand Movies" will be available before and after the film (at a special price for Film Society members). He may even autograph your copy!
Monday 15 August, 6.15pm at the Paramount
SAME OLD SONG (1997). Alain Resnais' affectionate tribute to English dramatist and screenwriter Dennis Potter uses fragments of old recordings to have his characters burst into lip-synched song to express their inner lives and reveal truths that they struggle to conceal or deny. The story follows six characters as they negotiate their relationships and covers topics such as real estate, agoraphobia, hypochondria and Parisian tourist landmarks.
Monday 22 August, 6.15pm at the Paramount
FAR AWAY [Loin] (2001). Taking place over the course of three days, Andre Téchiné's film explores topical issues of illegal immigration and drug smuggling with a high degree of clarity that also extends to the impassioned love story at the film's centre. French truck driver Serge reconnects with estranged girlfriend Sarah, who runs a family hotel in Tangiers, and with Saïd, his Moroccan friend who's desperate to start a new life in Spain (within viewing distance of his town's shore, but inaccessible due to immigration laws).
Monday 29 August, 6.15pm at the Paramount
Other movies at the Paramount this month…
Fritz Laing's METROPOLIS (Germany 1927). The beautifully restored print by the Murnau Foundation, with its newly-recorded score, screened at the 2003 Wellington Film Festival. The celebrated silent film about a futuristic society that descends into chaos, is a classic of a curious kind, a movie with visuals so strange and majestic they leave you breathless.
Commencing August 11, for one week only
HEIGHTS (USA 2004). Chris Terrio's movie (produced by James Ivory and Ishmael Merchant) takes place over 24 hours and
follows five central characters who are involved in each other's lives, if only they knew it. We know, and one of our pleasures is waiting for the pennies to drop. Watching their slow realizations and reactions to what is going on around them is a voyeuristic pleasure. Glenn Close has never been better.
From 18 August
THE BEAUTIFUL COUNTRY (USA/Vietnam 2002). With a cast including Nick Nolte, Temuera Morrison, Tim Roth, Bai Ling, and Damien Ngyuen, director Hans Petter Molland's film deals with the life of a Vietnam boy with an American father. The heart-rending story of the young Amerasian man's quest to find his long-lost father is a sorrowful yet ultimately hopeful film made with impeccable artistry and emotional tact.
Opening on 25 August