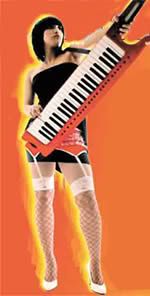 Wellington Music Week gets under way next Monday (21 Nov), with a raft of seminars, gigs and events over the course of the week.
If you're looking for one good big night out, then the Showcase gig on Thursday (24 Nov) looks the go, with OdESSA, Charlie Ash, Autumn Stone, Zirkus, Mon Ami and the Henderson Experience lining up for a night of rock action down at Bodega.
Head over to the official site for full programme details.
Oohhh, and there's also the SJD/Phoenix Foundation show down at the Opera House on Saturday night, which should be fantastic. Tickets are getting close to sold out for this one, so get in quick at, urgh, Ticketek.