OfficeMax Office Products Expo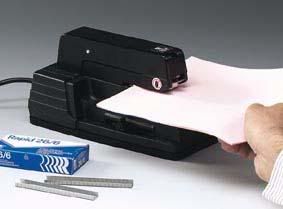 Somehow this appeals to me. Maybe it's a recollection of the Dilbert cartoon where you are exhorted to improve your life with stolen office stationary.
Maybe it's because I once took out the power in a whole building in the CBD when a colleague's electric stapler shorted on my documents.
Who knows…? But the call of the Office Products Expo is like a siren singing to me.
I am so there already.
Actually, now I think about it, it is the free stuff. I for one will be sporting a sizeable backpack, we haven't bought any office products for the Wellingtonista Towers in the last 3 years…
OFFICEMAX SHARPEN UP
For the third year running in Wellington, Officemax hosts the office products expo of the year! Come on down to the Michael Fowler Centre and take a look at new releases in office products, furniture, technology, hygiene products and consumables.
Talk to the experts, catch the demonstrations and try products for yourself. There are fantastic free samples to collect and great prizes to be won.
WHERE: Renouf Foyer, Michael Fowler Centre,
WHEN: Wednesday 12 July
TIME: 10am – 3pm