Have You Seen This Spam?
Following on from a tidbit in Mike's last post, here's some Thursday night hobo country garage entertainment for you!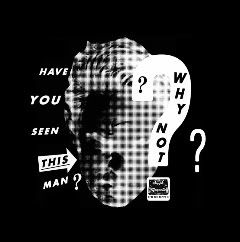 Delaney Davidson plays at the Mighty Mighty tonight to release his album 'Rough Diamond' (out on local label Stink Magnetic), and unveils his Ghost Orchestra for the very first time … featuring a real live voodoo rhythm section as well as banjo, brass, violin, lap steel and accordian. The band played and talked on National Radio last Saturday, and are doing a small number of shows before Delaney heads off overseas again in April. The Wrongdoings play support, before they (we?) lose bass player Justin to the big wide world, also in April.
The gig kicks off at 8:30 but as a warm-up Issue #4 of local design magazine The National Grid will be launched in fine style by voodoo guru Dr Eric Vornoff and tractor afficionado Boss Christ, from 5:30. #4 and back issues are available at special prices, and there's talk of a limbo contest that the Wellingtonista's own Anna Dean has been banned from entering.
Mighty Mighty, Cuba St, 5:30/8:30 tonight
and the gig repeats with extra flair on Friday night too.