Cinephilia: Opening This Week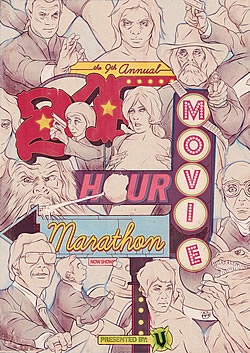 Too late to be of any use for Friday night entertainment, here's a summary of the films opening this week across the city.
The Day the Earth Stood Still (Readings, Sky City Queensgate and Empire). That's it. The calm before the inevitable Boxing Day storm.
But if Keanu Reeves playing a deadpan alien isn't enough there's always the annual 'V' Movie Marathon at the Paramount, kicking off at 4.00pm on Saturday. Organiser Ant Timpson has been somewhat scathing of Wellington's ability (or inability) to hack the Marathon and is offering a special mini-Marathon ticket valid for 12 hours. Only problem, is you have a wear a nappy for the whole 12 hours 'cause you'd be a big baby.
On a different kind of kick, this weekend sees the first Korean Film Festival in Wellington – (only) three screenings of recent Korean movies, all at the Lighthouse in Petone on Saturday and Sunday.
The Day the Earth Stood Still will get a review in the Capital Times on Weds (and online at Funerals & Snakes soon after).