Winds of Change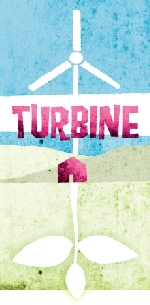 Downstage opens its doors for the first time this summer with three new shows opening in less than a week!
This time last year Tim Spite's SEEyD Company thrilled audiences with the paua poaching action adventure Paua (netting Spite the Chapman Tripp Director of the Year Award in the process). Now they're back with a re-working of earlier success Turbine, which blew people away at BATS in 2006: An environmentally conscious family have their principles tested when a power company wants to build a wind farm in their 'back yard'.
Turbine opens officially on Friday but early birds (or the price sensitive) can see previews on Wednesday or Thursday night for only $20.
Percussion-monsters Strike are back for one night only on Sunday, playing favourites and showcasing tracks from their forthcoming CD. Guests Lisa Tomlins (The Eggs) and Mana (Rhombus) collaborate and DJ Samu adds breaks. Strike Soundsystem is on Sunday at 8.00pm.
Downstage has been building relations with the Edinburgh and Adelaide Fringe festivals in recent months and the first result hits the stage from next Wednesday. Adam Page is a South Australian virtuoso with a phenomenal facility for dozens of different instruments and Adam Page Solo is a musical show like no other. Fully improvised, Page records and loops multiple instrumental tracks, adding layers and textures with every new instrument. The show has already won awards at the Adelaide Fringe and sold out in Edinburgh and is totally family-friendly.
Details of all the shows can be found at the Downstage web site. Meanwhile, here's Strike in action:
[youtube:http://www.youtube.com/watch?gl=NZ&v=TFlYcOTBCN4]