Fence action
Right now you can check out the start of the Outdoor Knit fence action on the cnr of Vivian and Bute Streets.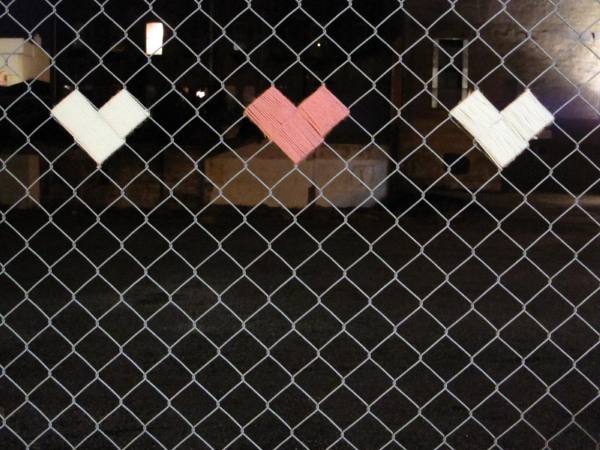 As lovely as 3 hearts are, that fence is still pretty ugly. Fences as a general rule are. So in an attempt to make something awesome out of something that is a big fat waste of land at the moment, Outdoor Knit are getting their craft on this Sunday, and everyone is welcome to join in.
Head yourself over to the fence on the corner of Vivian and Bute St in Wellington, and join stiX in weaving hearts of all sorts of colours into the fence, all the way along the Vivian St side of the fence.
You totally don't need to know how to knit. And Outdoor Knit are supplying the yarn. All you need is fingers.
Check out the event planned for this Sunday over at Outdoor knit.