Cinephilia: Italian Film Festival
The Italian Film Festival once again surveys the best of recent Italian commercial cinema. Based at their entirely appropriate new home of the Embassy Theatre, the Festival screens 16 different feature films over the next two weeks and the range means that there will (almost certainly) be something for everyone.
Highlights include The Girl By the Lake, a gripping psychological whodunit that won several Donatello Awards (the Italian Oscars) in 2008 as well as two prizes at the 2007 Venice Film Festival. Set distinctively in the northern Italian Dolemite region, the film follows the police investigation of a young girl's death. Inscrutable detective Toni Servillo discovers several suspects, meanwhile his personal own life isn't going so well.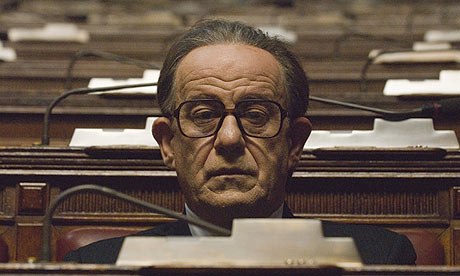 Servillo is a wonderful screen actor and he has two films in the Festival – he also appears as Giulio Andreotti, the elder statesman of the frankly perplexing world of modern Italian politics, in Il Divo (The Deity). Three times a Prime Minister, still a Senator at the age of 90, implicated in some of Italy's most scandalous intrigues including assassination and corruption, Andreotti's shadow looms large over the current leadership – the no-less-bizarre Silvio Berlusconi was a protégé.
The extreme characters and the high drama of the situation lend themselves to an operatic treatment which director Paolo Sorrentino delivers in spades.
Another film about a major Italian figure who will be mostly unknown here is Piano Solo, a biopic about the great jazz pianist Luca Flores. He was an intense and driven character who worked with some of the late 20th century greats, but as his star rose his fragile mental state came under increasing pressure and 10 years after his death he remains a powerful cult figure in the Italian music world. As you might expect, there's a lot of music in the film which is not a bad thing at all.
If the comparisons with the genius 3 Men and a Leg from 1997 are accurate then Matchmakers will be essential viewing – a lonely Sicilian decides that the way to fame and fortune is to bring lovers together. Craziness ensues.
The festival runs for two weeks from Wednesday.