Bring your speedos
Tomorrow night at the St Catherine's College Hall in Kilbirnie, the WCC is holding a public meeting to gauge community opinion on the fate of the Maranui Surf Lifesaving Club and the adjacent three waterfront buildings, and to discuss the options.
The Maranui club house is a listed heritage building, damaged by fire on 1 August.
A call has been put out (see today's Capital Times article) for Wellington's creative types to come and show their support and with people being encouraged to come along in their speedos it's going to be an entertaining night!
Who says public meetings can't be fun!?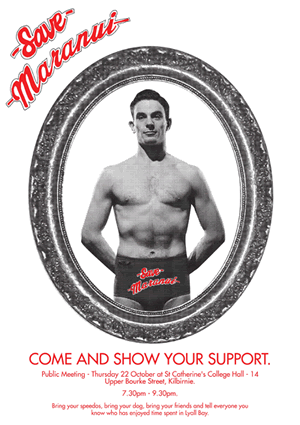 If you're out of town, you can sign the online petition here to restore the building to its former glory.