Humanising the City
Among the opening exhibitions at the brand spanking new City Gallery is Regan Gentry's installation Make Way. Along with much of Gentry's work, it provokes questions about the contemporary city, and in this spirit the Gallery is hosting a panel discussion on "Humanising the City". It's on Wednesday 4 November at 12.30pm (which is one of the Gallery's popular free Wednesdays) in the Adam Auditorium.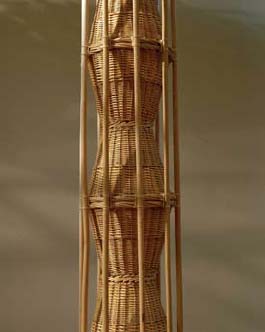 I will chair the discussion, which will be around questions such as "How do planning and urban design in Wellington respond to human needs? What is the role of urban design in making our cities liveable, lively, and community-focused places? How do we create public space which balances environmental sustainability with infrastructure sensitive to the needs of its inhabitants?" The other participants are Associate Professor Penny Allan (Programme Director, Landscape Architecture, Faculty of Architecture & Design, Victoria University of Wellington), Professor Philippa Howden-Chapman (Director, NZ Centre for Sustainable Cities), Philip Belesky (Wellington freelance designer, Eye of the Fish blogger), and Mike Mellor (Vice President, Living Streets Aotearoa).
Come along and join the conversation about sharing urban space fruitfully, and making our city a place for people. The event is NZIA accredited, so 5 CPD Points will be allocated for Registered Architects who attend.