Handmade is the best Made
Autumn is upon us, and seasons changing means only one thing in the Wellington Craft World. It's Knack time.
Knack time being this saturday from 9.30am till 2.30pm at Berhampore School.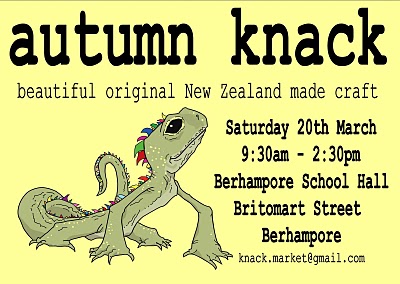 Knack is a glorious seasonal market which also doubles as a school fundraiser. So you get to buy handmade from the artist which is grand and then know that you are also helping out a school. It's like double doing good, with shopping .
Knack's full of lovely handmade things, and is often where some of Wellington's newests crafters make their selling debut, so it's a great market for those of you wanting to be ahead of the trends.
There's loads of parking at the school or catch the bus and amble up the hill.