A whole lot of WOW
WOW season kicks off today, as the city turns into the World of WearableArt.
The Montana World of WearableArt shows kick off at TSB Arena tonight, with the awards show on Friday night. The Wellingtonista Will be there to report on the 2010 winners and general goings-on.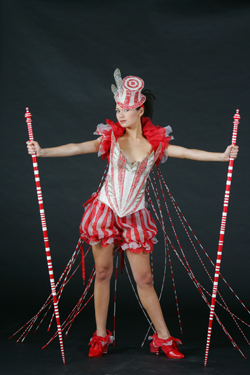 Most of the shows are sold out, but there are still a few $50 "restricted view" tickets left to most shows – a good option if you've always wanted to experience the extravagant WOW show.
But as always, there are other ways of experiencing the magic of WOW.
WoW designer Susan Holmes has a number of her previous entries on display at various locations around the city, incliding the Museum Hotel, TSB Arena and the airport.
Various Wellington retailers are getting crafty with their own version of WearableArt on display, complete with goodie bags and other prizes for lucky shoppers.
And coming up on Sunday 3 October at Te Papa is Get Set Create, a one-hour challenge for WOW designers to come up with a creation.
So strap on your bizarre bra and get down with the WOW.