WOW winners
I've just got back from the WOW Awards Show, so here's a quickie post with the winner and runner up.
The winner of the 2010 Montana Supreme World of WearableArt Award was Loops by Yogesh Chaudhary and Manas Barve, both design young students from India. Loops is a seamless piece made from felted Australian merino: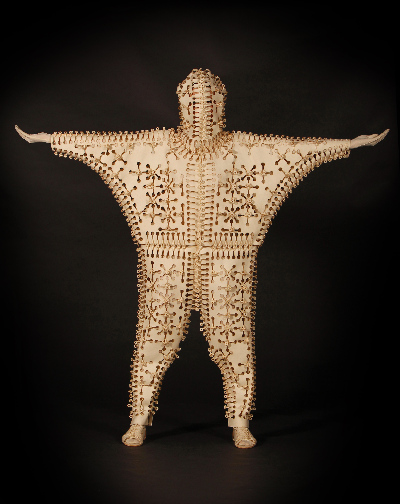 The runner up to the Supreme WOW Award was Horridus Lynn Christiansen of the USA. Inspired by the thorny devil lizard (Moloch horridus), it's made of copper and had a distinct clatter as the model moved in it: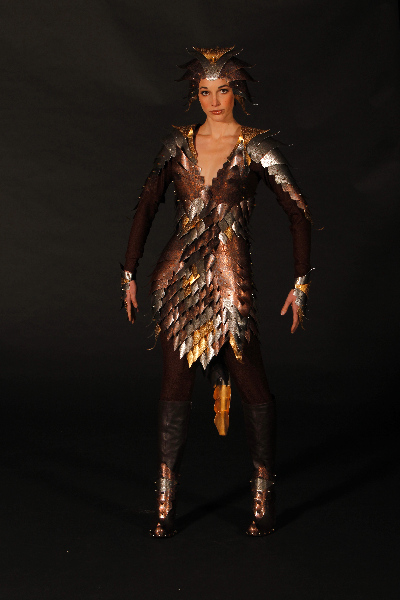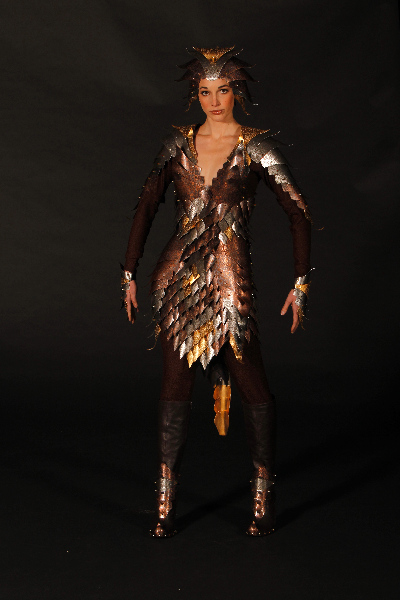 A full report on the WOW experience will come soon, including the bit where Jo forced me to touch Te Radar's lovely soft curly hair.