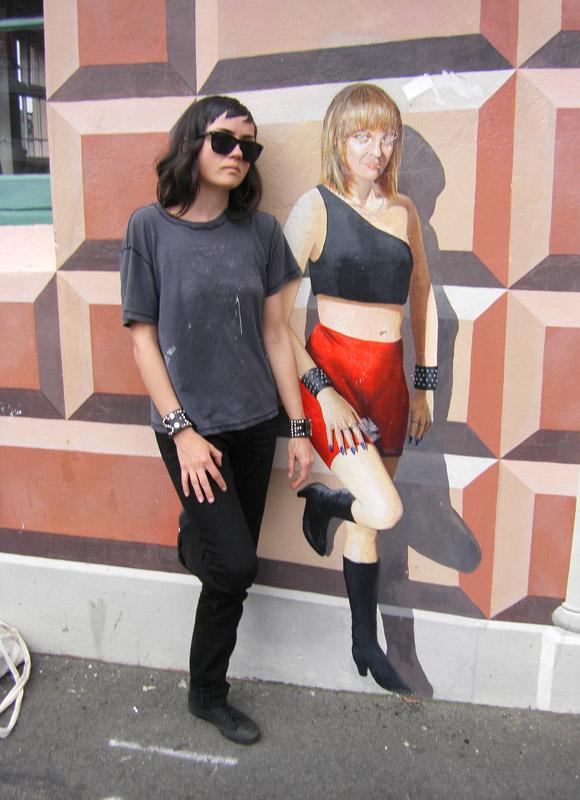 For those who caught Grouper during her last trip to NZ, she will need no introduction. For those who missed her – don't repeat your mistake! We are lucky to have a return visit from this Portland native, playing once again with Auckland's Pumice with newcomers Glass Vaults at Happy tomorrow night (Tuesday September 28th). Presales are $15 from undertheradar.co.nz. More on the door.
Liz Harris' GROUPER evokes the ghosts of songs, using minor-key, folk-derived melodies swathed in sheets of delay to carry her fragile vocals. Over albums such as Wide (2006) and Dragging A Dead Deer Up A Hill (2008), Harris has expanded upon her deceptively simple form, moving from all encompassing ambiance, cocooned in oceans of reverb, to a more stark, yet no less absorbing form, vulnerable imagery emerging from the music like half-remembered dreams.
Auckland's Stefan Neville a.k.a. PUMICE is in no need of an introduction for discerning NZ listeners. A ramshackle one-man band, playing guitar, vocals, tape loops and drums simultaneously, he bridges the void between all-out improvisation and tightly executed song craft. It's noise, it's lo-fi, it's drone, it's pop – often all at once – Pumice defies all expectations with his live show. Neville's discography is beyond extensive, having been consistently pumping out releases since 1994.
Having already brought her arresting and beautiful show to NZ in 2009, Grouper's return is a welcome chance for those who missed out first time around to see Harris' aching and moving music in the flesh.