We be jammin'
Have you planned your Craft2.0 experience around Jam off?
Because you should,as the Great Wellington Jamoff is happening during Craft2.0 on the 23rd of April and judging kicks off at 2pm. I promise it's going to be beyond special. Last time, it pretty much shut down the old Bank Arcade during judging, not only because the jam was so delightful but also because everyone looked so stylish in their aprons.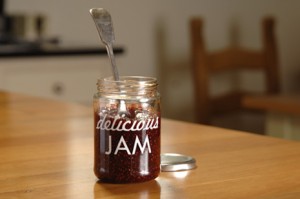 Former Wellingtonian of the Year and well-known chef, Al Brown, is going to be the star judge this time, and the whole event will be MC'd by Lynda Hallinan from NZ Gardener Magazine.
So if you think your jam has got what it takes to be Wellington's next top bottle, or if you know of someone whose jam is out of this world – then make sure you enter here!
And if you are still pondering what the heck I am talking about, then check out how it began here and here
It promises to be a decadently delicious afternoon of sweet stories and fun. Don't miss it!