fabric-a-brac
It's the third year for fabric-a-brac and demand is still as strong as when they began as a quirky little event for die hard fans of fabric. But now it's a must attend day for anyone who loves making things.
fabric-a-brac on Saturday features the usual fabric and sewing accessories gems, but  expanded out into a second room this time, and has everything from vintage lace, to retro 60s and 70s fabric, heaps of vintage buttons and as always, fabric, old and new.
My hot tip is the entire table of kimonos waiting to be repurposed (the stall holder has around 200 that she bought to use for the fabric but now wants to move them on)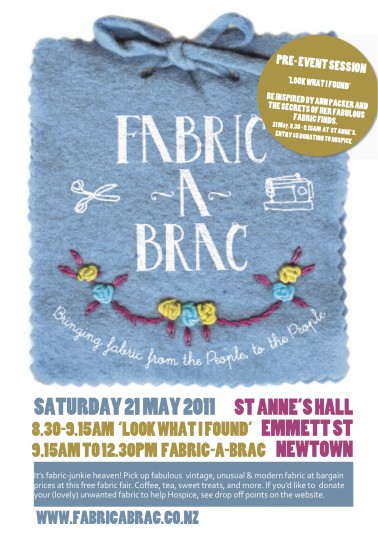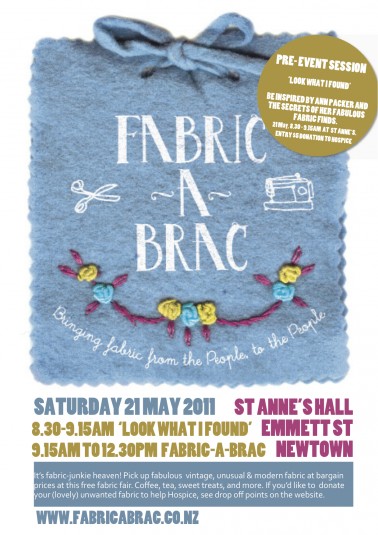 Plus there is the always wonderful Mary Potter Hospice table when loads of people donated fabric and all the money raised from that stall goes to Marry Potter
Ann Packer's session 'Look What I Found' is on from 8.30am to 9.15am. Ann will show off some of her fabulous fabric finds and inspire you for the fabric fossicking ahead! (it's $5 entry to Ann's session – donated to Hospice).
fabric-a-brac itself is free and is held at St Anne's Hall in Newtown Wellington this Saturday.
and hot tip number 2, if you are attending or planning to attend classes at handmade2011, fabric-a-brac is the perfect place to source the materials for your session.