No Way. Yes, Way.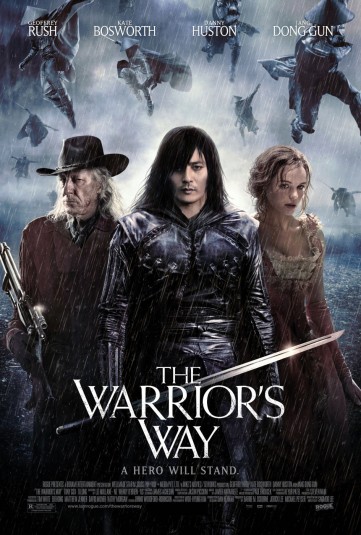 Shot in Auckland and put together in Miramarwood, "The Warrior's Way" is an NZ/South Korea/US East-West samurai-cowboy green-screen action-fx tongue-in-cheek cheese-fest mash-up. While this fine Oscar-worthy feature has unbelievably gone straight to DVD in NZ, following sold-out screenings at the Roxy last weekend (wrangled by its Wellington editor Jonno Woodford‑Robinson) there are three more this weekend. Head over to The Roxy for more details, while I leave you with this from the Onion A.V. Club:
"The Warrior's Way is easily the best circus-themed, martial-arts-heavy action-comedy oater of the year"
and for sound geeks, this background from its sound designer, Tim Prebble.