WOW comes early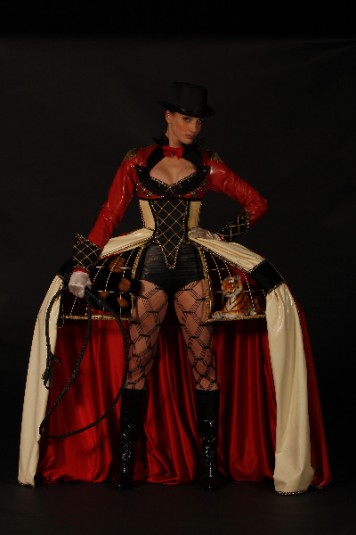 The Wellingtonista has been going along to the World of WearableArt show for the past three years, and we've come to have a bit of affection for the grand celebration of the extravagant mash-up of fashion, design and costumery that is wearable art.
The WOW show and awards are coming a month early this year due to the You-Know-What World Cup. But, hey, less waiting around! So that means the show starts this Thursday 25 August, running through to 10 September – and some of the nights are sold out already, so get in if you're interested.
It's always fun to look ahead to the categories. This year the children's section theme is Food, so I'm already expecting many cupcake cuties. The Creative Excellence section has a "Under the Microscope" theme, and I'm hoping that at least one person will incorporate bogies into their design. And the men's section is inviting designers to "Reinvent the Groom", which is a most intriguing concept. But no matter what one can anticipate, it's the surprises that make it worth going to, presented in the elaborately choreographed show.
In the meantime, we'll be attending the Awards Show on Friday, and will probably even manage a bit of tweeting.