forget fireworks this is an explosion of fabric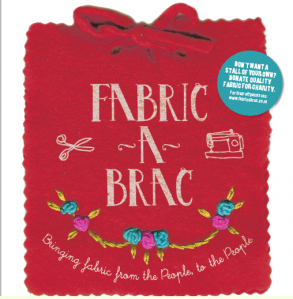 Kind of inspired about getting into making post-Craft2.0?
Well if fabric is your thing, then Fabric-a-brac is the place you want to be this Saturday
From WoW winners and fashion designers to Christchurch earthquake evacuees and button obsessives, the stallholders at this weekend's fabric-
a-brac event will be part of the biggest fabric-a-brac event ever.
Anyone who sews will want to be there to pick over the more than forty tables of vintage fabric and sewing accessories from crafty people as far
as Christchurch, Napier and Palmerston North. Sewing scissors will be sharpened on the spot, there'll be tea and coffee and free patterns.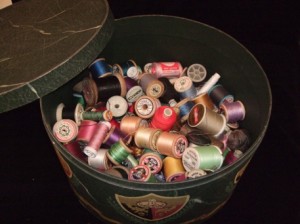 The last event in Wellington raised $2,700 for Mary Potter Hospice, with Fabric-a-brac events raising nearly $10,000 in total for the hospice so far.
Stallholders, who range from private sewers to small clothing, accessory or upholstery businesses take a table to sell items they no longer want. There are also tables selling donated fabric to raise money for the hospice.
The fabric upcycling event that started in Wellington has gone international with a fabric-a-brac held in Brisbane in early September and one to be held in Sydney on 12 November, all to raise money for Mary Potter Hospice.
See you at Fabric-a-brac!
9.15am to 12.30
Saturday 5 November 2011
St Anne's Hall, Emmett St,
Newtown, Wellington