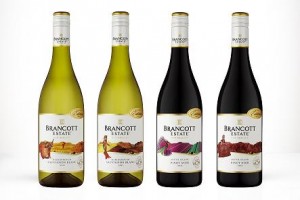 We've really enjoyed going to  the Brancott Estate World of WearableArt Awards Show over the past couple of years, back from when the naming rights sponsor had a different name. We've also really enjoyed wine over the past twenty years or so as well. Naturally, something that mixes the two is going to make us happy.
 Brancott Estate debuts Limited Edition WOW Series

 Brancott Estate is celebrating their 15th year as proud naming rights sponsor of the Brancott Estate World of WearableArt Awards Show, with the launch of four collectable bottle designs, entitled the Brancott Estate Limited Edition WOW Series.

 The Brancott Estate Marlborough Sauvignon Blanc and South Island Pinot Noir are 'dressed' in four inspiring award winning designs from previous Brancott Estate WOW Awards Shows – a regal gown made of copper (remember when Pretty Pretty Pretty declared Marie Antoinette was so hot right now?), a flamboyant firebird, a lobster-like creature made from recycled materials and a winged dragon fish.

The Brancott Estate Limited Edition WOW Series is available from leading liquor retailers in New Zealand from early August to October 2012 while stocks last.
Yup, we've just quoted a press release here almost in its entirety, but there's a reason for that and it's good news for you (potentially).
The Wellingtonista has two prize packs (valued at $50 each) to give away. Each includes a twin pack of wines from the Brancott Estate Limited Edition WOW Series. To enter, leave us a comment telling us what your favourite BYO restaurant in Wellington is, and why. The competition is open from the date of this post until 5pm, Friday August 17, when we will draw two winners at random. Obviously, we think you should enjoy Brancott Estate – and everything else you do – responsibly, and you must be 18 years or over to enter.
UPDATE! We have winners.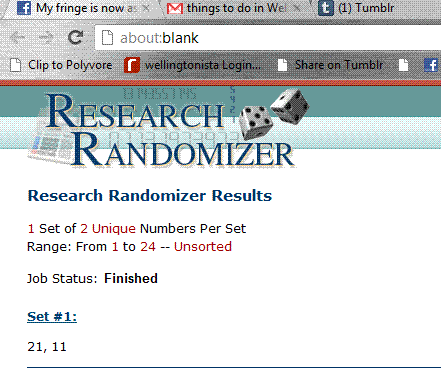 Congratulations to Jojo and Amanda who recommend Arashi and Aaina. We'll email you and get your wine out to you real soon.
EDIT: Since Amanda didn't reply, the redraw goes to Sam Rye.
EDIT EDIT: Since Sam Rye didn't reply either, the re-redraw goes to Sarah Rose. People, check your emails or you miss out!