WOAP overload: a plum and a duke
I love Wellington on a Plate, especially when I ignore my bank balance and focus on ticking off as many lines as possible on my spreadsheet.  I've got a couple more places to review still, but in the interests of actually getting to sleep tonight, I'll just give you two – Plum and Duke Carvell's. If you're looking for the tl:dr, I'd say go to Duke's. Otherwise, read on…
1. Plum
I've had the odd coffee or drink at Plum in the past, but I can't think of when I've actually sat down and had a meal there, so I headed along one lunchtime, lured in by the sticky pork belly offered up by their $35 dine menu. The haloumi starter was nice enough, the balsamic glaze being a highlight, but it was a smaller portion than this picture will suggest: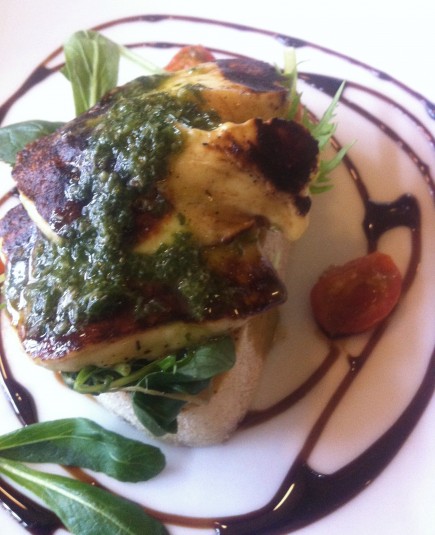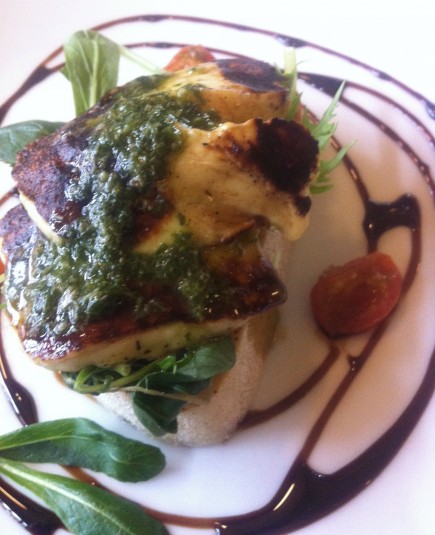 The pork belly was also a small portion, and while it was tasty, I wish it had been crisper on the top and less dry in the middle.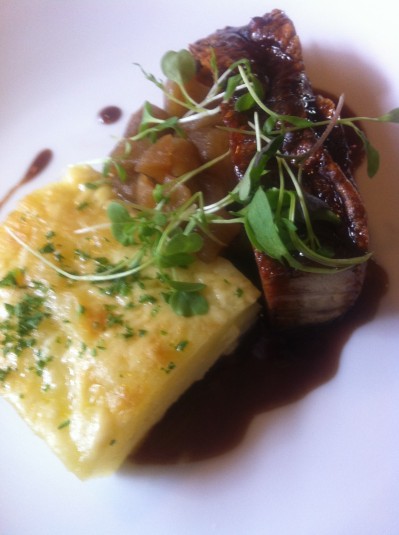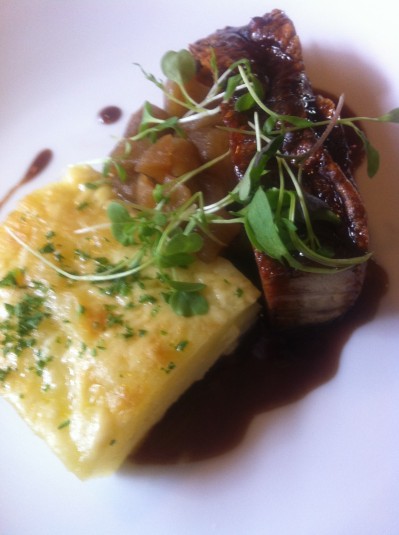 My favourite bit of the meal was the Johner Estate Moonlight Pinot Noir because Johner are very good people. Service was friendly and I was in and out in under 45 minutes, which is great for lunch. I do wish I'd ordered the burger instead though, because the ones at the table next to me smelled amazing, and Jeremy Taylor enjoyed his so much.
Duke's was my first weekend experience of a Wellington on a Plate menu, which was lucky because it was a meal that took a long time to eat. The Jerusalem artichoke (a root vegetable, not related to the spiky thing you may be thinking of – the ever-accommodating Enzo even went to the kitchen to fetch one to show my companion) soup was delicious – not quite Ti Kouka soup of dreams, but definitely something I want to eat more of. Although it was rather plainly presented and I had to ask for butter for the bread (which was really really good butter , but was really hard to spread. Swings and roundabouts).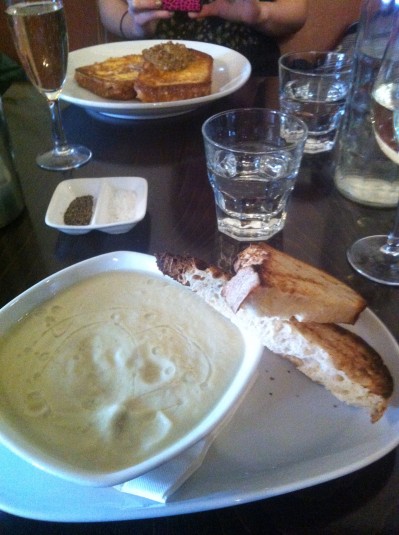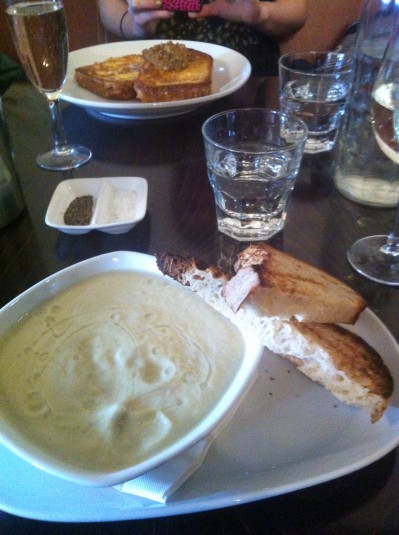 It was a good filling portion, so if you're vegetarian, you could have the soup and the dessert and be happy. But I went for the main instead, Wairarapa lamb neck fillet tagine with prunes, Lot Eight olives and Greytown Gold saffron rice.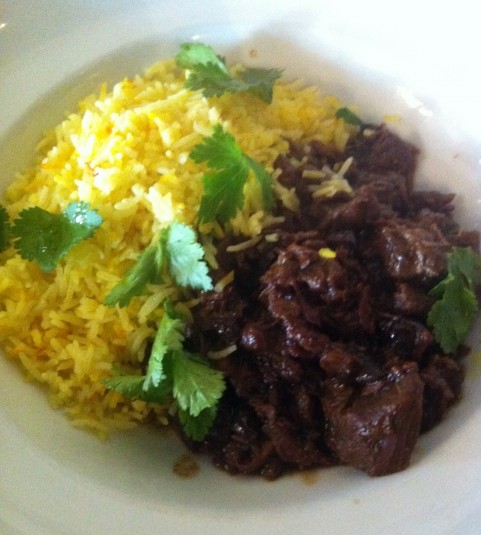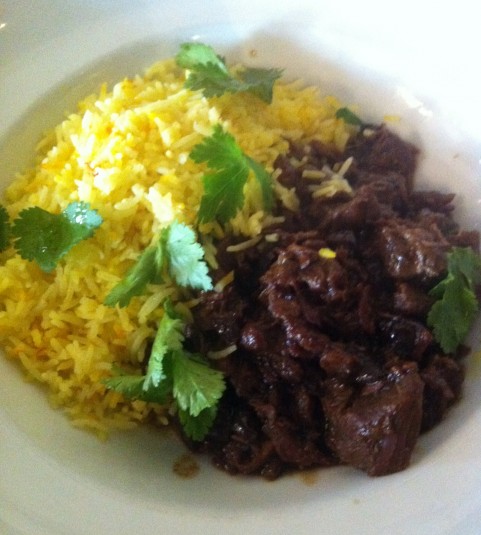 It came out very very hot, perfect for a cold day. The lamb was cooked to melt in the mouth, and sprigs of coriander were a good counterbalance to how sweet the prunes made the tagine. The rice needed a lot more salt in my opinion, but perhaps that's just because I have a very salty palate. I'd suggest actually that the soup and the tagine together might be more filling than some people may care for at lunchtime, but you will know your own appetite better than me. Oh, and there was only chardonnay on offer, not the Croft Pinot Noir listed that would have been better with the tagine, but still, I enjoyed my meal thoroughly.