From the Aunty Club
Now I don't have any kids but most of my friends have a few mini ones running around. I'm forever on the hunt for decent gifts for them so a recent stumble across Lelu – the Baby Boutique in Kilbirnie, has been a bit of a revelation.
Lelu is opposite KFC near the Pak and Save intersection and I'd noted their great signage but never ventured inside. But whoa, they have an awesome selection of cool stuff for mini midgets made by a lot of NZ mumpreneurs and designers. The store is run by two friends who met at antenatal class and the name LELU came from their two daughters names LEonie and LUca. Super cute.
AND they're opening an exhibition TONIGHT of prints by Weta Digital artist Daniel Zettl. They're inspired by hanging out with his two year old and definitely worth taking a look at. Plus the sale of one of the works will be donated to "Izzy", a wee girl with Biliary Atresia at Starship Hospital. 

There's also a new nursery range of stuff  you didn't know your future or present wee one needed, but now you do.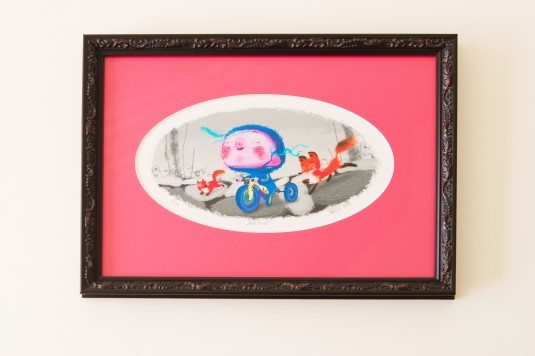 Artwork by Daniel Zettl.