Are men 'man enough' to knit?
There is a bit of a knitting renaissance taking over the world. It's cool, it's hip and as proof, the ultimate gentleman of hipster cool, Ryan Gosling, likes to unwind after a long day with some yarn & pair of needles – he's described a day-long knitting session as "one of the most relaxing days of my life".
So men of Wellington, and beyond, why not embrace the cool and sign up for The Man Made sessions at Holland Road Yarn Company. Hosted by Mike Dickison: man knitter, ukulele player, bird expert. You'll learn everything there is to get knitting: casting on, knit, purl, binding off, knitting in the round, cables (which includes making a cable needle from no. 8 wire) and you'll be working with WWII knitting patterns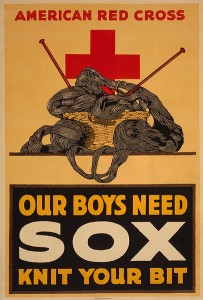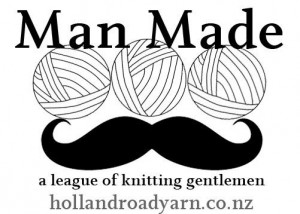 Tools, (good) beer and finger food will be provided at each session. Book here – it won't hurt. Promise.
To top it off and as a nod to the days of old when only men were allowed to join knitting guilds you'll be made a member of  the league of knitting gentlemen, a very exclusive club of  men who are 'man enough' to knit.
it's just $40 for four sessions – you choose which ones you would like to attend.
It's held Wednesday nights beginning May 1 through to June 5 at  Holland Road Yarn Co, 281 Jackson St, Petone.