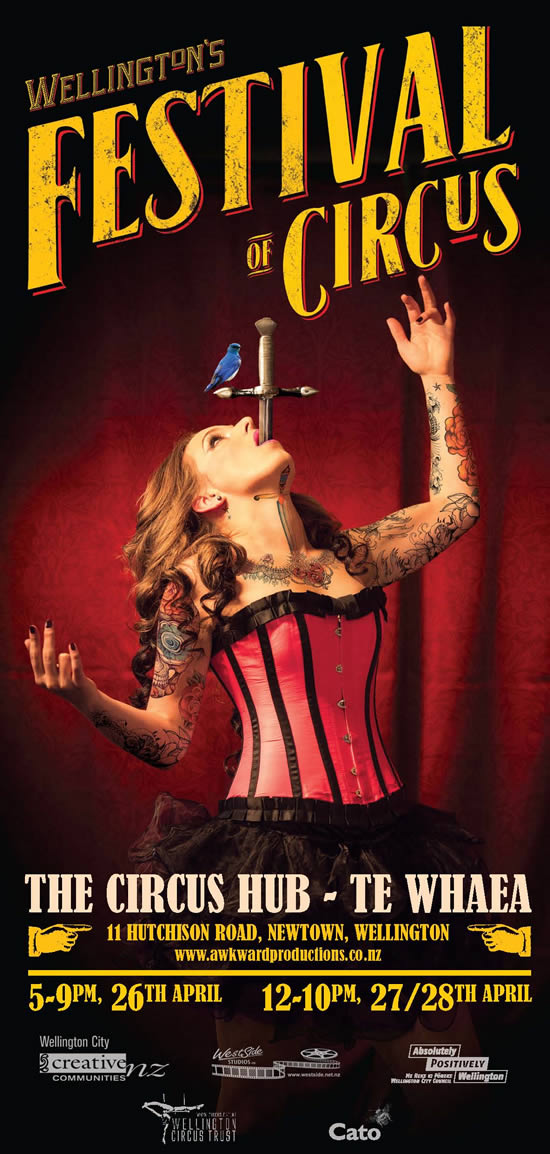 The grand opening of Wellington's Festival of Circus is tonight at 6pm. They're putting up the bunting and bringing out the carousel pony as I type! (Apparently there will be real ponies as well.) Hype the kids up on candyfloss and popcorn while watching the Wellington Youth Circus on the Big Rig or get someone else to look after them while you're watching semi-naked performers do their thing in RINGSIDE…with a stranger…
The Festival promises side shows, stalls, performances, rides, acrobatics, laughs,  plus FREE Circus Workshops in Flying Trapeze, Juggling and Wire Walking.
Ticketed shows cost $20 for adults, $12 for kids.