New at the Movies: Iron Man 3, First Position and Identity Thief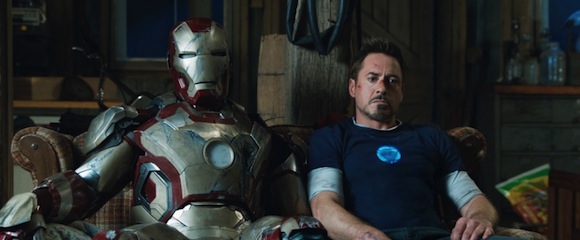 Whatever they are paying Robert Downey Jr. to play Iron Man, it is is worth every penny. Iron Man 3, the third instalment in his own branch of the Marvel Universe series that also features Captain America, The Mighty Thor and The Hulk is hurtling towards a billion dollars of box office revenues and might just have broken even on the $200m production costs by the time you read this.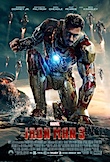 I'm not sure that there is a better technician in commercial cinema than Downey. Even when he is poorly – or not even – directed in films like the last Sherlock Holmes or the last Iron Man, he is never less than watchable, but when he is challenged by a director and the material he is up there with the best ever. The name Cary Grant just popped in to my head and I think the comparison is reasonable.
This blockbuster just happens to be co-written and directed by Shane Black, a lost Hollywood legend in his own right, whose Kiss Kiss Bang Bang in 2005 restarted Mr. Downey Jr.'s career while not doing much for his own. Black wrote the first Lethal Weapon film in 1987, The Last Boy Scout for Bruce Willis in 1991, Last Action Hero for Arnold in 1993 and then all but disappeared. He's lost none of his action movie chops though, as IM3 trucks along with enough explosions and wisecracks to keep anyone happy.
[pullquote]Iron Man 3 is terrific entertainment – the best value for money you'll find at the multiplex so far this year[/pullquote]Billionaire Tony Stark is suffering from PASD – Post Avengers Stress Disorder. He can't sleep, he has anxiety attacks and he's finding it hard to show the beautiful Pepper Potts (Gwyneth Paltrow) how much he loves her. To make things worse, the glowing blue nuclear powered shrapnel that keeps his heart beating is slowly poisoning him and an obscure Middle Eastern terrorist tyrant known as The Mandarin (Ben Kingsley) keeps blowing shit up.
It's only with the help of a cute kid sidekick (Ty Simpkins), the military-badged Iron Man known as "War Machine" (Don Cheadle) and Ms. Potts herself, that Stark can overcome this maniac threat to democracy and recover his own peace of mind. Stark is still an ass, of course, but he's a vulnerable ass. That's Downey Jr.'s genius, of course – to hint at the depths of Stark's sorrow, the little boy trying to live up to his Dad's legacy, covering it all up with quips and gags.
Iron Man 3 is terrific entertainment – the best value for money you'll find at the multiplex so far this year and the rest of this year's comic book capers have a lot to live up to. One word about the great Ben Kingsley: if RDJ himself could get an Academy Award nomination for Tropic Thunder, Sir Ben should be on next year's list for IM3. You heard it here first.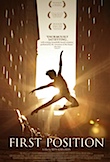 Ballet documentary First Position (Bess Kargman) follows several young contenders for the prestigious Youth America Grand Prix, for the winners a ticket to scholarships and careers. The problem is the competition – it's massive. Hundreds and hundreds of kids from 11 to 19 years of age, from all over the world, going through auditions, heats and semi-finals before getting to strut their stuff in front dozens of judges at one big event in New York City.
As a study in the dedication and disappointment demanded by a life in dance, the film is first rate. The section on injuries alone is as horrific as any of the Saw movies. Parents tempted to introduce their babies to ballet might think again after watching First Position. My beef isn't with the life, the characters or the message – it's with the structure of the film itself.
Taking on the will they/won't they, cliffhanger form that the great Spellbound used to such effect back in 2002 (where a bunch of kids vied for the title of America's Spelling Bee champion), this film sets these great and worthy characters against each other. They all deserve success and happiness but the competition ensures that some will fail and I'm not sure that it's all that satisfying to watch someone you're rooting for miss out. And you're rooting for them all.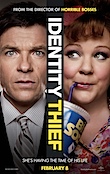 Finally – for the sake of completeness – Seth Green's Identity Thief which I have obviously been attempting to erase from my memory since I saw it a couple of weeks ago. In a version of Denver photographed entirely by the second unit, family man and honest banker Jason Bateman discovers that his carefully nurtured perfect credit rating and unblemished criminal record has been stolen by conscience-free miscreant who now has access to all his credit cards – debased by databased, if you will.
The perpetrator is played by Melissa McCarthy who stole so much of Bridesmaids in 2011 that she was nominated for an Oscar. She's a gifted performer and an obviously talented improvisor – as I'm sure Mr. Bateman would be if he wasn't simply coasting along on the strength of his good nature – but the material is so mean-spirited and the targets are so cheap that this isn't a decent showcase for anyone's talent. Not as empty a vessel as the Streisand/Rogen vehicle The Guilt Trip which – in my traumatised state – I discover I also forgot to review.
This post first published at Dan Slevin's Funerals & Snakes blog on Monday 29 April, 2013.