Sweeties for your sweetie…
As if Easter coming isn't enough (I hear the cinnamon bunnies at Bohemein are hopping out the door again), we now have more sweet deliciousness on offer around the city.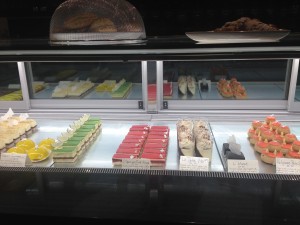 Firstly the new venture on Featherston Street in the old Capri space – Louis Sergeant Sweet Couture.  By (you'll never guess…) Louis Sergeant, the until-recently head patisserie chef at Hippopotamus.  You can get all manner of delicious afternoon tea French sweet things to have with your tea or bubbles, or a range of salads, sandwiches (baguette style), and platters.  Works of art in a very Parisian-feeling setting.  Tuesday to Saturday daytimes at the mo, with an 8pm finish on Fridays (mmmm, fromage with warm bread fresh from the oven and bubbles to celebrate the start of the weekend….).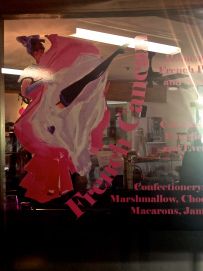 Then the re-emergence of Newtown's French Cancan patisserie into the former Chill space up Willis Street, just before Dixon.  Cancan had a huge following at Newtown, so we don't imagine they'll struggle for custom citywide.  Delicious pastries, and tasty quiches and tarts (also now available at Moore Wilson).  Due to open on 14 April.  Easter fingers crossed.
And just to prove I'm not only on a French junket this week, Dough Momma (yep her of the delicious sweet pies available weekly via her facebook page or at the City Market from time to time) pairing up with the Miramar Wooden Spoon ice creamery girls to make cookie ice cream sandwiches, now available at Moore Wilson.  What better way to follow one's hot roasted chicken from the Chook Wagon.