WOAP: those doughnuts
The doughnut popup web page said Wednesday! Leeds Street Bakery! Rhubarb and cream! Salted caramel and bacon! Chocolate and hazelnut! This all sounded pretty promising. So I circled the day on the calendar and wondered. Would the doughnuts be ironically Simpsonesque, or would they be inspired by Portland's finest?
This morning, having heard the popup was fairly popular and queues would be involved, I arrived at around 7:55am. I wanted to make sure I could get enough to share. Yes, the queue was real and it only got longer. But about 40 minutes later I had a big paper bag full of warm fried dough and was making my way back to work in the Station end of town.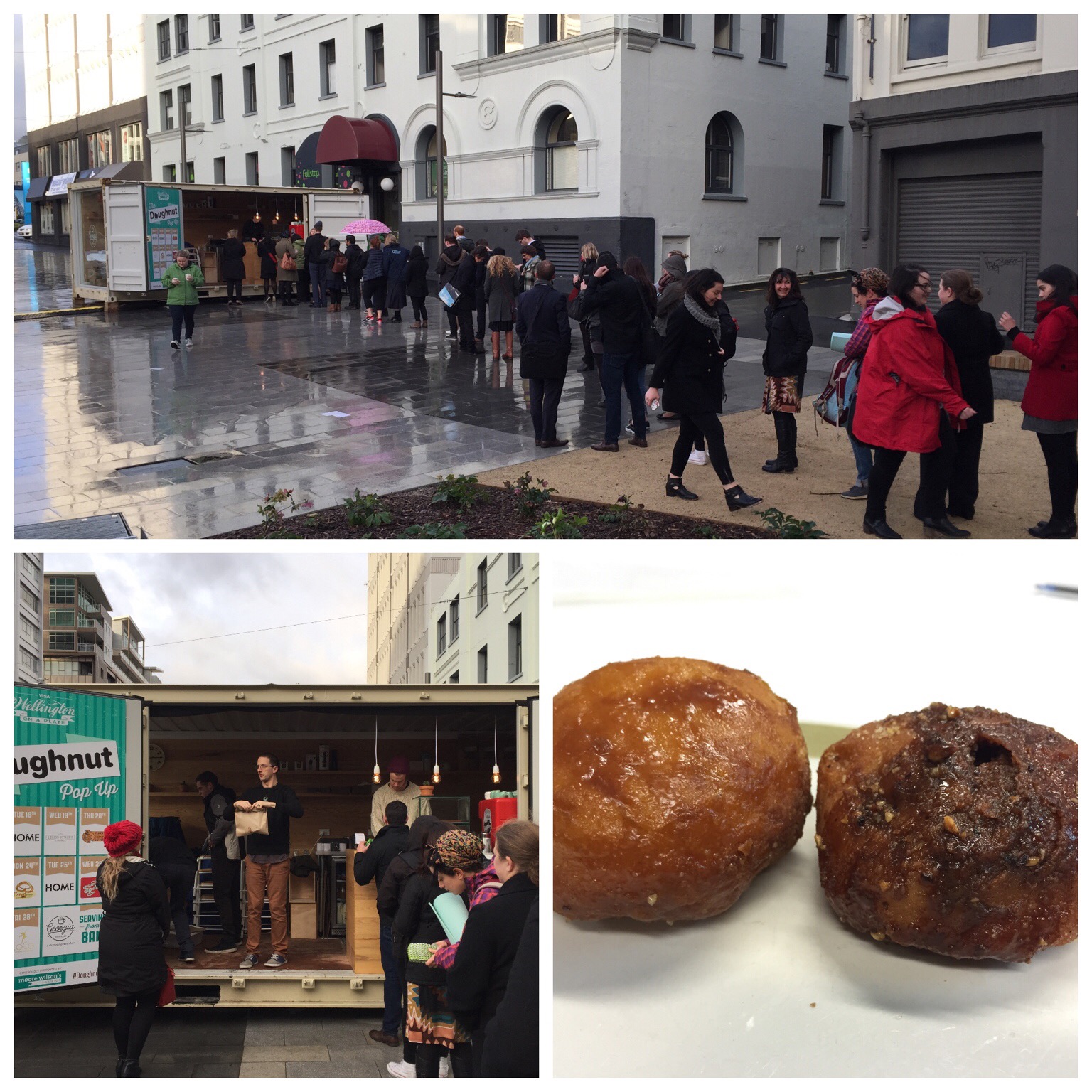 The doughnuts: for me, were something of an anti-climax (not helped by being given one less doughnut than I paid for). My overblown expectations of what was going to be for sale were clearly not going to match the reality: a ball the size of a small fist with some sauce injected into it.
But, that aside, the warm dough and slightly crisp sugared exterior were delicious. I had the Salted Caramel and Bacon version; and while I found this a bit bland (it wasn't very salty and I could taste no bacon) the sauce and the doughnut together provided a pleasing combination of textures.
My workmates meanwhile were very appreciative. Doughnuts all disappeared in short order. Win! Day improved, just like that.
But next year, can we have a weekday popup closer to the boring end of town? Ta.
The Doughnut Popup is part of Wellington on a Plate. It's on Volunteer Corner (Victoria & Dixon), weekday mornings until the 28th. Each day, a different team make the doughnuts, so my experience may not be representative.