The hidden gems surrounding Wellington
This article is sponsored by Ezi Car Rental, your best option for car rental Wellington
One of Wellington's charms is its compactness, with so many attractions within walking distance. But there are many intriguing and attractive lesser-known places on the outskirts of the city and its suburbs, so if you have access to a car they're worth a few hours drive to explore them.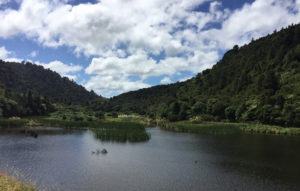 If I were to mention historic dams, dense native forest, wetlands and raucous tuī, you'd probably think of Zealandia. But the Wainuiomata Water Collection Area also has all of those attractions, without the steep entry fee. Park your car at the Whitcher Grove gates and wander upstream towards the dam, where you'll find plenty of interpretive signage about the history and ecology of this secluded valley. On the southern bank of the stream you'll find a network of bush walks, again with some signage to help you tell your rimu from your rewarewa, and a gentle stroll back downstream through wetlands and eucalyptus. In summer you can even get guided walks deep into the still-active water collection area, which is normally closed to the public.
Wellington's well known for its spectacular coastline, and scenic drives around the harbour and south coast are hardly a secret. However, some stretches are easily overlooked, such as the two bays on the northeast Miramar peninsula: Kau Bay and Mahanga Bay. Compared to the better known Scorching Bay to the south, which can become overcrowded in summer, this rugged shoreline offers a sense of escape, backed by moody pine forest and looking out across the outer harbour to the eastern ranges. Locals have their favourite spots for fishing and shellfish gathering, and the small headland between the two bays offers opportunities for picnicking or scrambling among rockpools. There's a push to turn the hillside into Massey Regional Park, and while most of it is currently off limits, some notable historic sites are accessible, including Massey Memorial and the remnants of Fort Ballance. The road is narrow, so look out for cyclists and pedestrians, but there are several parking opportunities.
N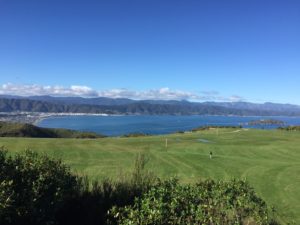 ewlands is a largely nondescript postwar suburb that doesn't attract a lot of visitors, and few people other than locals would venture out to its eastern extremity at Waihinahina Park. Those that do, however, will be rewarded with breathtaking views of the harbour, from the heads through Matiu/Somes Island to Petone, plus the Horokiwi quarry (which has its own brutal magnificence). The main attraction for some will be that this is a place for dogs to run free, and on a fine day you'll see plenty of enthusiastic puppers running across the vast lawns, along with small humans and their respective owners. There's also some surprisingly lush bush around the northern edge, and plenty of parking at the end of Ladbrooke Drive.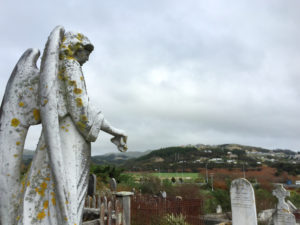 At the head of the Pauatahanui arm of the Porirua harbour lies the small settlement of Pauatahanui, which has some surprises in store. It's known for its boutique cinema and wildlife reserve, the latter featuring several easy walking tracks through estuarine wetlands, with hides dotted among the reeds to help you spy upon the shy birdlife. It also has a long history of colonialism and resistance: the picturesque St Albans church occupies what was once Te Rangihaeata's pā, and it was once a hub for stagecoach traffic and a minor gold rush. The whole drive along the inlet is often scenic, taking in saltmarsh, rickety boatsheds, farmland, seashell banks (and some dire subdivisions that we'd rather not dwell on). The northern side of the inlet is rather less hectic than the southern side, which often clogs up with commuter traffic.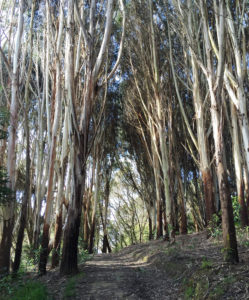 One of the most unprepossessing valleys in Wellington hides an unexpected oasis: between an industrial area and the Porirua landfill on Broken Hill Rd you'll find the Spicer Botanical Park. This is a gateway to Rangituhi (the te Reo name means "Sky Glow", which is vastly more euphonious and evocative than its Pākehā appellation "Colonial Knob"), with numerous trails leading through glorious kohekohe forest and small dams up to the windswept tops. But it's the park itself that is most surprising. It's an arboretum, planted to represent tree species from various regions of the world, and laced with tracks through these artificial forests, named Europaea walkway, Americana walkway and so forth. It's an oddly peaceful place, in contrast to the dense native bush and the nearby pines of Spicer Forest. There's also ample parking at the gates, plus picnic facilities and a dog exercise area.
At the upper end of Upper Hutt, the river takes a sharp bend away from State Highway 2, and if you turn left just afterwards onto Akatarawa Rd you'll soon come to Harcourt Park, an expansive, bosky, family-oriented open space. As well as lawns, mature trees and the usual playgrounds, you'll find toddlers' play pools, a cycle track where kids can learn the road rules and practice road cycling, and even a frisbee golf course (apparently, that's a thing). It's a handy starting point for riverside walkways and cycle paths: upstream, the Hutt River begins to resemble an alpine stream, with deep pools under dark beech forest; downstream leads to Te Haukaretu Park with its duck ponds and impressive rapids; or the more adventurous could cross the suspension bridge and head north into the Akatarawa forest. Tolkein fiends will already know that Isengard scenes were set here, while those with more down-to-earth interests might want to study the complex geology of river terraces and faultlines. Parking's available at both the main entrance and on Norbert St.