Welly on a Plate 2016: it begins
So Wellington on a Plate has been going for four days now, and I have three things to report back on so far. Good on me, let's see if I can keep this pace up (I won't be able to).
Your Key to a Suite Wellington Journey
I bloody love hotels. Love love love them. So when I saw this event in the programme I had to jump on it and I'm really glad I did, because it was a thoroughly excellent night. We were divided into three groups of around a dozen people, and were taken around five different suites on the eighth floor of the Bolton Hotel, where we were treated to different food & drink experiences in each room. The first we entered featured a grand piano and a man playing standards, while the bath was full of champagne. The next room was Beehive-themed, with honey cocktails and four beds pushed together for shenanigans.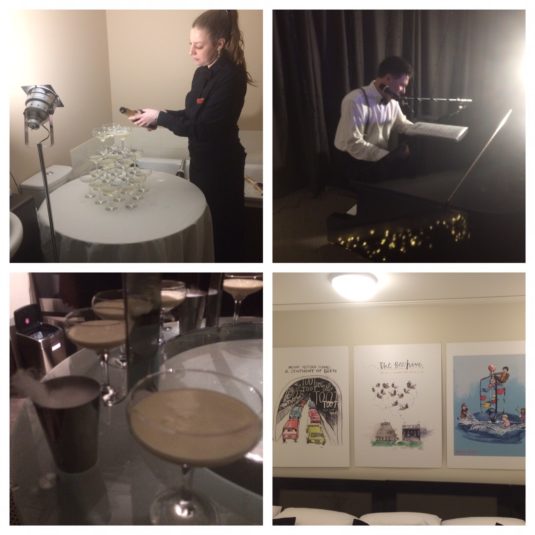 There was a craft beer, burger and lego room which was delicious but oddly almost beard-free, except for the very lovely chef (the group my friend and I were in were… a little older than us, so they weren't hugely familiar with the labels though they had heard that one of the beer companies had done something recently with money). There was a picnic room with bottles of Ata Rangi Rosé and cheese platters and astroturf and pillows for picnicking on, the delightfulness of which was only surpassed by the delightfulness of the lovely staff looking after us.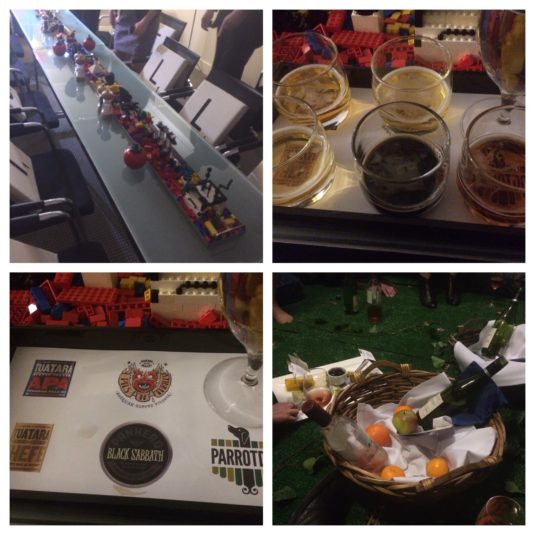 There were corridors full of wind machines and inside-out umbrellas. There was an 1840 room with lashings of pinot noir and food that early settlers would have eaten. And then, my friends, there was the penthouse sweet. I mean suite. There were sweets in the suite, if you know what I mean, and if you don't know what I mean, then let me show you.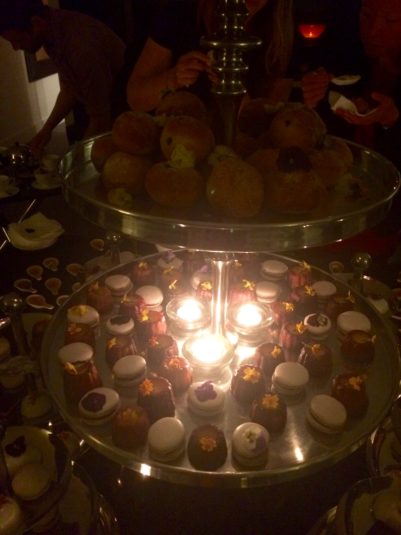 Hooooooly smokes. The only disappointment was that there was no booze on offer on the top floor, but a quiet word soon had us drinking bubbly out of teacups. The view from the top was pretty fabulous too. I would definitely stay there, or actually in the rest of the hotel too, though I did notice that many of the baths were a little on the small side (though not in the penthouse). The food and drink all night were very tasty, but even better was the excitement and delight of discovering each room, and the staff. We hugged them when we left, they were that good. Based on this night, I would happily recommend the hotel, if you ever find yourself in need of such a thing. And If this event is held next year, you should go. It's definitely worth the $125. My best piece of advice is to try and take someone you can make out with in every room, because that's what hotels are for.
On Saturday afternoon, still a little sore in the head after the Bolton, I headed to Avida with my family because apparently I hadn't had enough wine yet.  There we had bubbles and tried different vintages of the same wines, matched with beautiful food, as the man from Matahiwi talked. We did quizzes, I won a bottle of dessert wine for my crude instagram captions, a lovely time was had by all. I'll definitely go back to Avida for more of their amazing food (THOSE BALLS!), and I believe I ordered a case or so of the Matahiwi wine so that will be a thing that happens too. I think this event happens every year, and it was bloody great value at $45.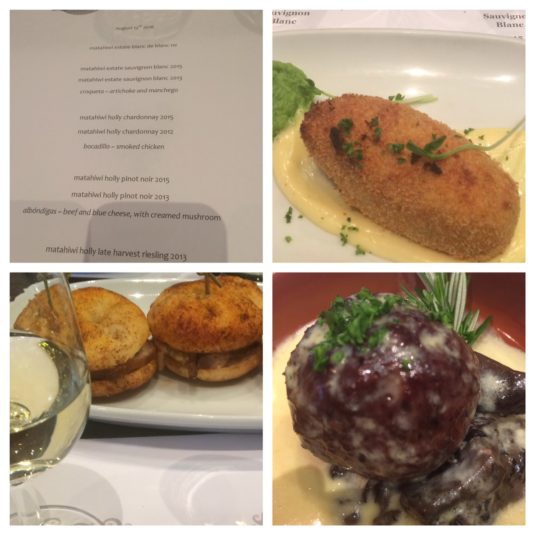 After taking Sunday off, today as lunchtime drew near I found myself trying to decide what & where exactly I should eat. The newness of Sterling, as well as its pedigree being from the makers of Egmont Street Eatery won me over. They're trying to bring life to the Terrace at night, apparently, and given that they're part of a hotel, maybe they'll succeed. I hope they do. But to lunch. I am sad that the focus on a Dine dish this year means places are no longer doing two courses and a glass of wine for $25 or $35, but honestly, with pork belly this good, I ain't got much to complain about.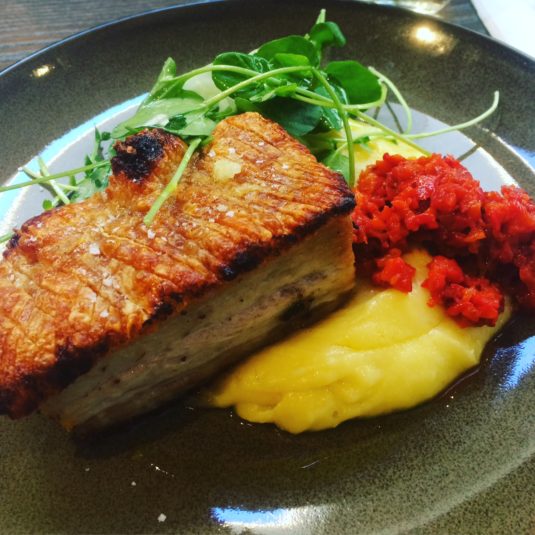 It was a tad on the salty side, which was excellent for me, but for a less salty sailor might be a little much. The watercress and fennel was so refreshing against the richness of the pork and potato I would have liked a little more. But those are minor minor quibbles. The crackling was perfect, crisp, crunchy and with a succulent layer of fat under it too. I'm going to have to come back to try their burger – and then come back for the regular menu too. I just hope they consider their audience and get some magazines for hotel guests and public servants who dine alone.
So, that's me off to a great start. What have YOU been eating?