BATS fundraiser preview -White Rabbit Red Rabbit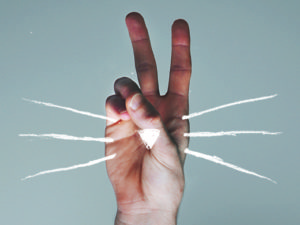 BATS is bringing the "audacious theatrical experiment" White Rabbit Red Rabbit to Wellington for a fundraising season.  Written by Iranian playwright Nassim Soleimanpour, the play premiered in 2011 and has since been translated into 20 different languages. There are no rehearsals, no director, a different actor each performance, and a script waiting in a sealed envelope on stage.
BATS Programme Manager Heather O'Carroll says "White Rabbit Red Rabbit is an incredible leap of faith for everyone. The performers are not supposed to know anything about the show before they pick up the script and the audience don't know what to expect from the play. It's about trusting the spontaneity of the live experience, which is what BATS is all about. The play was also chosen as the BATS fundraiser because it epitomises the kind of work we strive to programme. White Rabbit Red Rabbit is bold and innovative, contemporary and relevant, and engages with audiences in new and exciting ways."
BATS Theatre is at the heart of the Wellington theatre community. Please get along and support them. You can also donate via the website and/or buy a ticket for the (AMAZING) raffle.
Please note: White Rabbit Red Rabbit contains discussion of sensitive themes and is suitable for a mature audience, recommended 15+.  If you have any questions, please contact BATS.