Review: Kátya Kabanová
Kátya Kabanová was the first opera I ever saw, back in 1996 when it was here for the International Festival. I was 16, and we got $5 tickets to the dress rehersal through drama class. I was overwhelmed by the music and the draaaaama and the rain on stage and the cliff that rose up on hydraulics and cried my eyes out. Needless to say, when we were offered tickets to NZ Opera's mounting of Kátya , I jumped at the chance.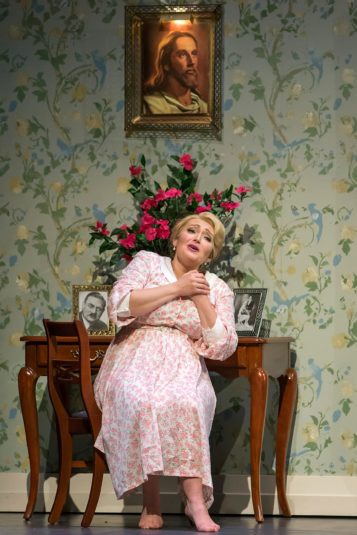 Katya is a woman trapped in an unhappy marriage who dreams of flying away like a bird. My companion thought it was a little on the nose to set it in a Norman Rockwell painting, but I thought the suffocating Laura Ashley florals of 1950s suburbia was fitting. It helped bridge the gap between the mostly secular world of New Zealand in 2017 where feminism has brought a lot more freedom to (some) women and social ruin might just be people blocking you on Twitter, and Czechoslovakia in 1921. One thing remains the same throughout the ages though – Kátya's lover Boris is definitely a no good fuckboi.
Sets were gorgeously designed, mostly sparse but with great use of projected video backgrounds. Dina Kuznetsova as Kátya was absolutely stunning, a beautiful voice and conveyed so much with her face. Her nasty mother in law (Margaret Medlyn as Kabanicha) was particularly icy and I loved the swagger of the badass sister in law. This particular opera has a lot of talking through song, which isn't my favourite thing, and because it's in Czech, it sounded particularly spikey against the music to my English ears. The singing and the music often seemed to be going in different directions, which is probably the way it is written but made me feel a little panicky at times.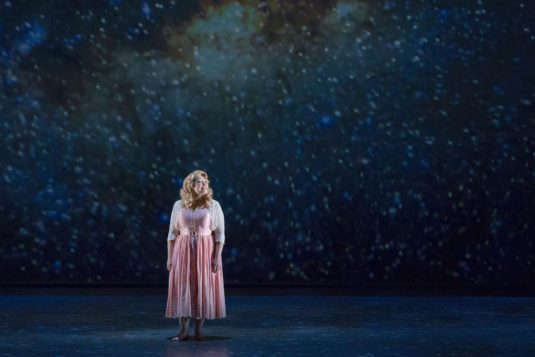 If you're an opera fan or love good stage craft, give it a whirl. The performance was great, even though I hate the story because ugh doomed love and ugh fuckbois and ugh disempowered women (and yes, I know that's basically all opera). I would suggest it's perhaps not the best opera for a first timer, but if it is your first, here's a tip no one gave me back in 1996: For the whole first act, I thought I was either missing really obvious jokes or was seated in an audience who all spoke Czech. Then I spotted the surtitles.